E-Commerce
Social Commerce on the Fast Lane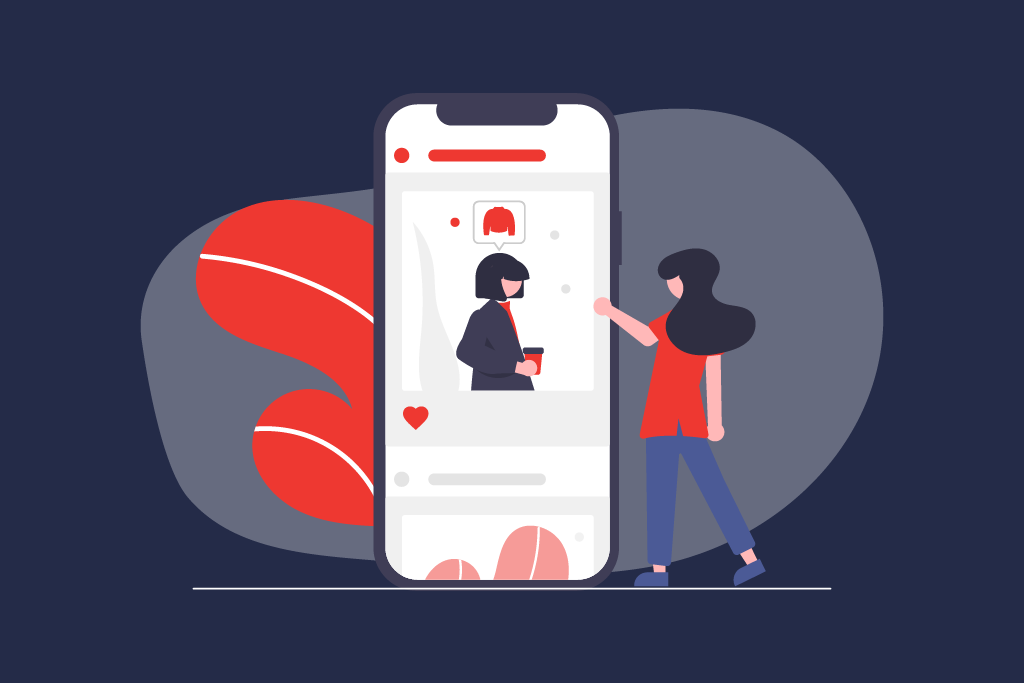 Why We Can't Imagine the World of E-Commerce without Social Commerce
People are making more and more purchases online – in part, owing to the circumstances of the corona crisis. This development, however, has been gaining ground long before that. In contrast, the anonymous online shopping world still lacks the element of interpersonal relationship – the feel that we know and love from our shopping tours in the local commercial district. Here is where Social Commerce makes the difference in comparison to classic online marketing. As the name already implies, "Social Shopping" shifts the focus to the interpersonal dimension. This solution is as intuitive as it is effective, no wonder that there is no way around this digital trend today. In this blog post, we guide you through the world of Social Networks and Social Commerce: We introduce you to all relevant platforms and how data is to be provided in order to optimize digital purchasing and product experience.
💡 What is Social Commerce?
With Social Commerce, also commonly referred to as Social Shopping, the customer is actively integrated into the purchasing experience itself. Social media channels encourage social interaction and establish a bond with the customer. It strengthens the relationship with your fans, evokes emotions, enables exciting storytelling – resulting in better Customer Experience overall.
Let's Become Shopping Buddies: Social Networks at a Glance
Before starting the deep dive into the topic of Social Commerce, we want to revisit its foundation: social networks. Social Media is a multi-layered phenomenon which has many sides to it. It encompasses all target groups and is omnipresent in today's day and age. It's what links all of us together. Everybody is active on social media platforms one way or the other. This is also reflected in current user numbers.
Overview of the Most Popular Social Media Platforms
A look at the raw numbers makes it clear that Facebook still maintains its position as the forerunner with 2.74 billion users – closely followed by YouTube with 2.29 billion users and WhatsApp with 2 billion users. Other popular platforms such as Instagram with its 1.22 billion users and Twitter with its 353 million users are comparatively far behind. Among the Big 5, there are three platforms which actively promote Social Commerce integration: Facebook, WhatsApp, and Instagram.
While TikTok and Pinterest may be lower in the rankings, they still make for enormous e-commerce platforms which can't be ignored either.
The millions of inspired social media users should make it more than obvious just how big the potential of Social Commerce can be for your company. With Social Commerce, you can get potential interest groups involved and, hereby, bridge the gap to that which traditional marketing lacks: active communication coupled with the interpersonal component.
Here, customers and fans have the option to exchange information about products and trends, inspiring each other as a result. Think of it like a shopping tour with friends from store to store in the local shopping district: users on social media platforms can share offered products and recommend them to others.
Once customers have become fans on Social Media, they want content about your brand and product – all interaction is on eye level. You, as a shop operator, now have the opportunity to make strategic moves and influence the Customer Journey in its early stages. That is to say, you meet your potential interest groups on their own ground. To that end, of course, it's important to know your customers. Who is your target group and what channels do they browse? Before promoting your product on social platforms, you should consider a strategic approach in the form of a Buyer Persona.
Speaking of Channels…
Social Media is a colorful field full of possibilities. There are many channels, various shopping platforms, and countless solutions when it comes to presenting and offering your product. Admits countless options to choose from, how can you not get lost? There is one thing, however, that can't be emphasized enough: You need to know on which channels your target groups are active for good product placement. As your first orientation guide, we've compiled a list of the most important social media channels and their respective shopping functions for you.
In major European countries such as Germany, Facebook, Pinterest, and Instagram reign at the top when it comes to Social Shopping. On Facebook, you can either place a shopping button on your company profile or present a catalog with dynamically generated product ads. In this catalog, customers find all product information such as descriptions, images, and prices. Everything is connected to your shop.
On Pinterest, you can convert your product catalog into product pins. Such pins provide real-time information on descriptions, prices, and availability, redirecting your customer to your shop via links.
Instagram Shopping provides you with the option to integrate products into your feed or stories and to create collections. Collections, in turn, allow you to individualize the purchasing experience and to create product categories that tell the history behind your brand. All in all, Instagram Shopping offers a native purchasing experience: You explore new products and collections – and when you see something you like, you can use the Check Out function for a smooth transition into the purchase and transaction phase. The boost to User Experience is enormous since users can do everything within one and the same app. The Check Out function covers the whole product sales process without external references to shops and providers of your products.
WhatsApp does also provide you with the option to make purchases within the app itself. With the Shopping button, users enjoy the comfort of switching between chat and company catalog within the app itself, purchasing products and services on demand with only a few gestures.
An entirely different Social Commerce solution is provided by TikTop. Here, the newest addition made available in most countries is a Shopify connection, allowing retailers to expand their social commerce strategy to TikTok and related channels. When it comes to catalog and check-out functions, TikTok follows in the footsteps of the other successful platforms. Judging by current trends, it's to be expected that companies will soon capitalize on the catalog function of TikTok to present and sell their products via the app. TikTok primarily addresses a younger target audience in the age group from 16 to 29 (millennials and Generation Z) and will gain in importance as a lucrative sales channel in the near future. This trend is reflected in the analysis of a social media study conducted by ECC Köln.
Now, we come to the question of questions: How do you prepare your products and product data to guarantee a good performance on targeted channels?
Presented in the Best Possible Light: This is How Your Products Perform in Social Commerce
It's no surprise: In order to be successful in the sale of your product via social media channels, simply putting your products online won't cut it. Social media users are a very demanding target audience. And your objective is to inspire them. How? Tell a captivating story with your product and with your brand. Social Media is more suited for this marketing device than any other platform. Ask yourself the question what stories your potential customers are interested in and what they need and want to know about the product. For example, you can show how the product came to be, the people who have worked on it behind the scenes, or who was involved in the development. Stories create emotional bonds between your product and your customer, forging trust in your brand as a result.
In order to tell stories, you need expressive images and videos. Fashion companies often times incorporate user-generated content, i.e. images who are made by influencers, models, and the users themselves rather than professionals. The images are tagged with the products – and only linked to the catalog in a subsequent step. This creates a kind of intimacy between you and your users, it's much more authentic and emotional. Tags are there to characterize your posts and distinguish the product from the competition.
To make your products visible, you shouldn't forget about attention-grabbing titles, hashtags, and description texts. The name of the game is: keep it simple 'n smart (KISS). Reduce yourself to the essentials which can spark interest in your product. While you're at it, keep in mind that your speech is expected to be much more personal on Social Media than in your online shop. We're part of a community and are communicating with fans on eye level. Your description text should also be a vehicle for your storytelling, however without neglecting the necessary product information.
All in all, you'll need quite a lot of content to be operative in Social Media. This means one thing in particular: data, data, and even more data. What is true elsewhere also applies here, the consistency of your data is an absolute must-have in Social Media. Otherwise, you're putting the trust of your fans and followers at risk. This would be absolutely fatal. PIM software supports you and you company in managing this sheer quantity of data consistently and in providing to your customers the perfect product and sales experience.
Conclusion
Social Commerce is not just another fleeting buzzword that comes and goes. To the contrary, it's a powerful tool for E-Commerce business, gaining significance as we speak. Social Commerce bridges the gap between online and offline shopping and boosts customer binding when it comes to your own brand and product.
Of course, Social Commerce isn't a universal remedy for all retailers out there by default. To be successful as a company, it's also necessary to be familiar with your own target groups and know where and how to address them. Keeping the user numbers of social networks in mind, it's very likely that you'll find your target groups on at least some specific channels. Where exactly? You know this better than anyone else. In order to reach out to your target groups, you'll need a well-thought-out content strategy – and the high-quality product data to go with it. The good message is: We've got your back covered when it comes to topics like this. You want to know how? We demonstrate it to you live and in color: sign up for a demo tour here.