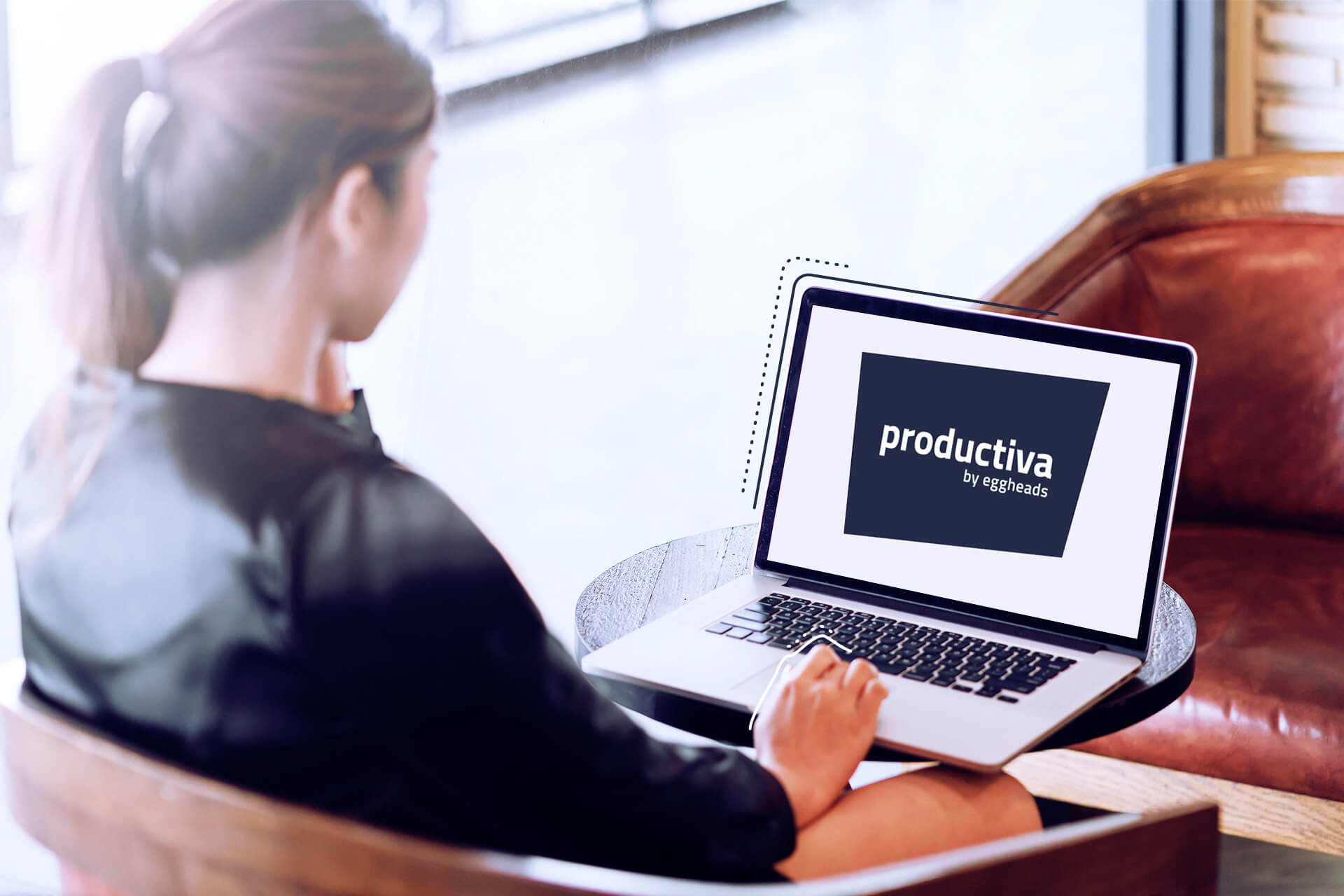 Get Inspired and Create Experiences
productiva Digital by eggheads
19. May 2022 | Starting at 10:00 | GoToWebinar
Note: This event will be held in German.
Look forward to an inspiring noon. Bring your Product Communication to the next level with the knowledge boost you'll get from productiva – free and made to fit your requirements.
productiva

Digital 2022
What Awaits Me?

You want to be prepared for tomorrow's product data world, provide presentable Product Experience, and share knowledge with others? Welcome to productiva Digital by eggheads – your go-to platform for information exchange, knowledge transfer, and expert talks.
get inspired and create experiences
Your program for productiva Digital on 19.05.2022
10:00 – 10:30 AM
You Buy with Your Eyes First – Putting Products into the Right Light Utilizing Media Assets
How does the saying go again? You eat with your eyes first. We would much rather say: You buy with your eyes first!For this reason, it's all the more important to present your product in the perfect light and in the most strategic manner. Media assets such as images, videos, but also texts are what close the gap between you and your customer, hereby serving as a crucial sales argument.Frauke Effertz is a project manager for eggheads and expert for Media Asset Management (MAM). Drawing from years' worth of experience, she knows exactly how you can utilize your assets effectively and smartly in order to allow your products to draw attention. In her session, she lets you in on how good asset design works, also providing you with concrete tips and best practices for satisfying the technical requirements for efficiently putting your assets to use.
10:30 – 10:45 AM
Quick Breather!
Time for a coffee or tea break.
10:45 – 11:15 AM
Convincing with Facts – This is How You Create Ideal Product Datasheets with Little Effort
Would you purchase a TV without knowing what screen diagonal or pixel count it has? When shopping, we don't only consider the price, but also do research, compare, and examine product datasheets very closely.In particular when it comes to a complex product offer, well-prepared product datasheets are essential when it comes to convincing your consumer. So, what makes for a good datasheet? What are the greatest challenges? And the most important question: How can you create ideal datasheets without resource-heavy time investment which also function as convincing purchasing arguments for customers?eggheads product expert Matthias Gärtner has the answers to these questions. In his session, he'll tell you what makes for good product datasheets, which purposes they fulfill, and how you can easily design ideal datasheets.
11:15 – 11:30 AM
Quick Breather!
Time for a coffee or tea break.
11:30 – 12:00 AM
5 Good Reasons for a Digital Twin from PIM Systems
Convincing demanding B2B customers about your product and inspiring them poses a great challenge. It's about creating groundbreaking product experiences which add something new to the table. An innovative solution is the digital twin. Especially in the fields of industry and building planning, the demand for digital twins is increasing continuously. They enable you to integrate a real-time digital representation with exact measures of a real product directly into your projects. Creating a digital twin sounds like more effort than it actually is. With a PIM as your basis, you minimize all efforts and costs, while also boosting your product quality.How data can help you branch out into new sales channels and what tools can support you in doing so – you can learn all about this in Wolfgang Nagl's session.
We are looking forward to exciting speakers
1 Moderator, 3 Sessions & 3 Experts
Get Inspired and Create Experiences
productiva At A Glance
Participants
Product experts from all sectors, executives, trendsetters, and everybody who wants to help shaping the future of products.
Facts
3+ speakers, 200+ participants, 3 online sessions – and the entire event is for free.
Content
Decide for yourself which of the sessions and what content is relevant to you and your expertise.
Share Knowledge and Profit from Networking
Be it product or content manager, marketeer or CEO: Here, you'll find the info and inspiration you're looking for. productiva stands for information exchange and knowledge transfer. Which is also why we're always happy to receive new input and speaker applications. Piqued your interest?
Apply as a Speaker Now!
Still Indecisive? Need More Motivation?
This is why you should absolutely not miss out on productiva Digital:
Knowledge Transfer at its Best: We supply you with in-depth knowledge on product topics which inspire and empower, all the while providing battle-tested product strategies to experts such as you.
Meet the Specialists: Our business network is to your service. Forge new business contacts, get to know experts from all sorts of industries, and learn from their Best Practice use cases.
The Future is Now: Get your Product Communication in shape for the requirements of today's and tomorrow's digital world. Here, you'll learn what you need to secure your competitive edge.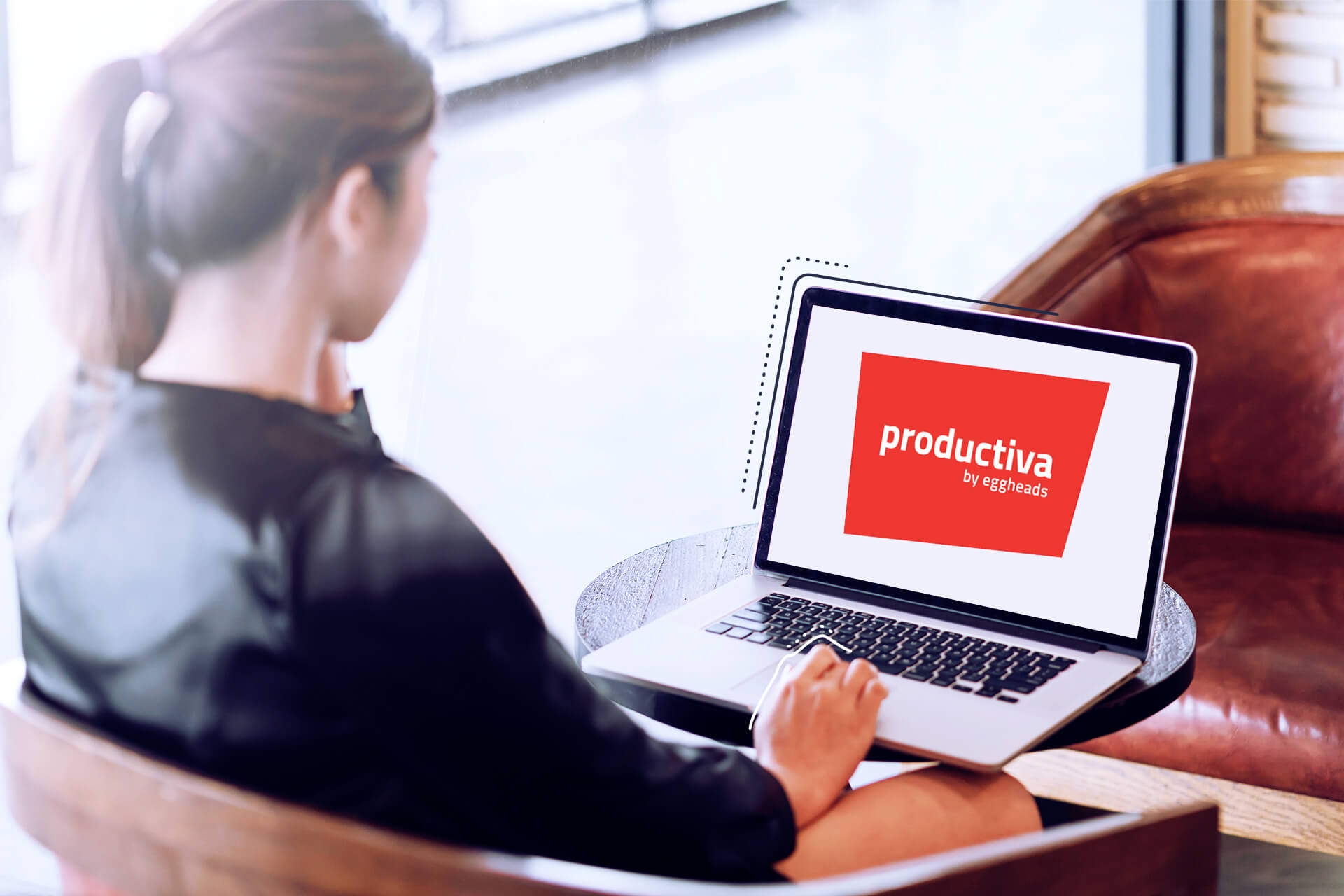 Registration form
Be there – Register now for productiva!
Open for Your Ideas and Suggestions
You have questions, ideas, or suggestions concerning our events? Send me a brief message and I am happy to help you out. Feel free to share topics you want to learn more about in our online sessions. I am looking forward to reading from you.
Send Message