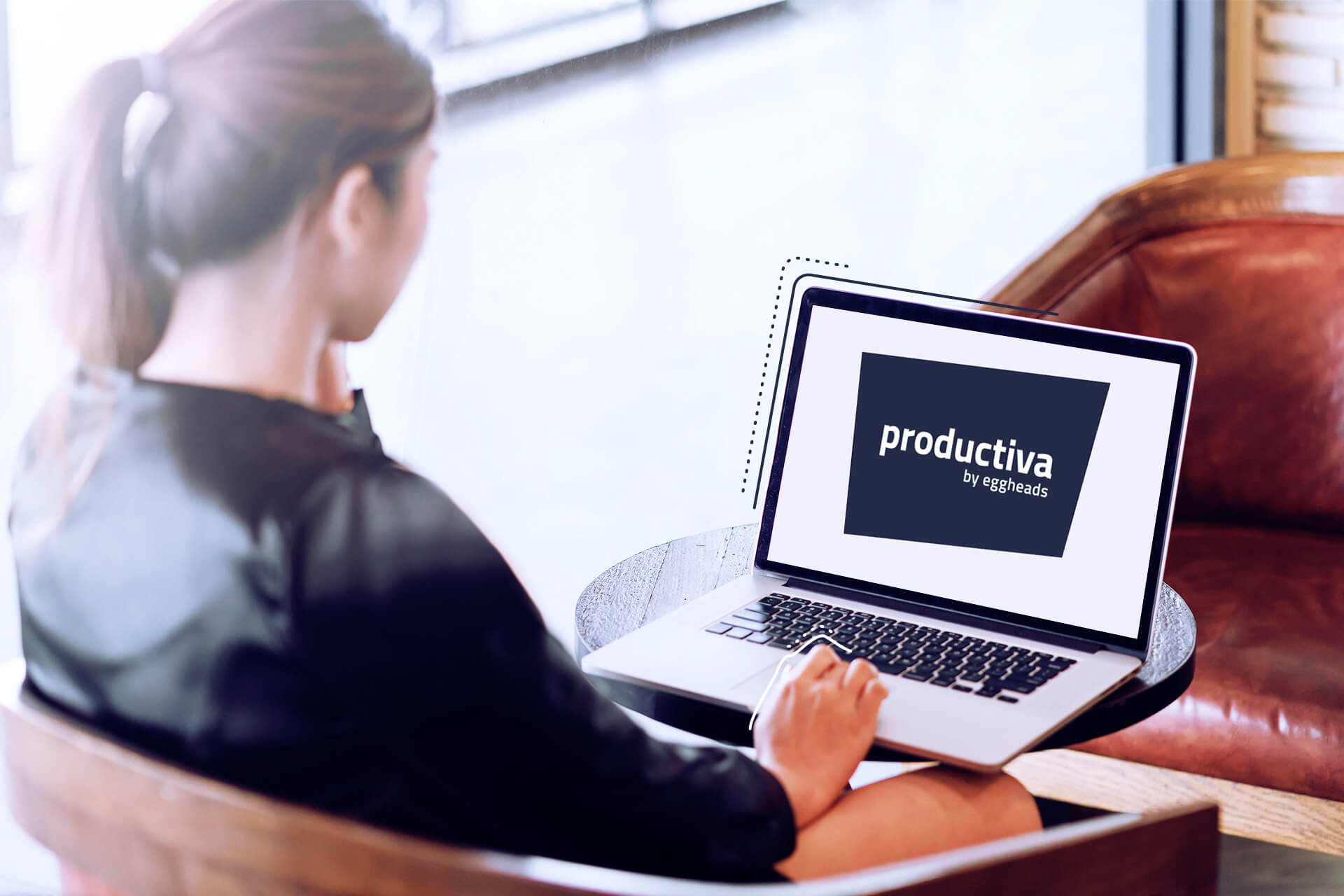 Get Inspired and Create Experiences
productiva Digital by eggheads
18. March 2021 | Starting at 10:00 | GoToWebinar
Note: This event will be held in German.
Look forward to an inspiring noon. Bring your Product Communication to the next level with the knowledge boost you'll get from productiva – free and made to fit your requirements.
productiva

Digital 2021
What Awaits Me?

You want to be prepared for tomorrow's product data world, provide presentable Product Experience, and share knowledge with others? Welcome to productiva Digital by eggheads – your go-to platform for information exchange, knowledge transfer, and expert talks.
Your Knowledge Boost at Noon
Your Program for productiva Digital on March 18th
10:00 – 10:30
Data Joy, Not Data Coy – Your Product Will Love You.
To come out ahead in the ever-growing global competition is a huge challenge. Simply providing products online is no longer going to cut it if you want to win over customers – it's about creating Product Experience. Learn from Stefan Schulte, expert for Product Information Management, what makes for the perfect basis of your Product Experience. In this lecture, he uses concrete examples to demonstrate how to inspire customers with Product Information, and create the perfect match between customer and product.
10:30 – 10:45
Breathing Pause!
Time for tea and cookies.
10:45 – 11:15
3D Product Configuration – Only Reality is More Real.
In both the end user and B2B sector, digital processes for product selection and sales are enjoying a continuing growth in popularity. Especially all those products which require in-depth descriptions, which come with a lot of variants, or which are subdivided into modular components require a shop implementation with visual aids. The 3-dimensional visualization of products, the selection of variable properties, and putting together the end product out of various modules – these are all strong arguments for using 3D Configurators. In this session, Axel Stahlhut-Klipp and Dietmar Schulte from framedivision present real-world examples of Product Configurators, and also shed light on the essential aspect of connecting them to PIM and ERP systems.
11:15 – 11:30
Breathing Pause & Play Time!
Time for some more tea and cookies.
11:30 – 12:00
Let's Become Shopping Buddies – Social Media on the Rise.
In the anonymous online shopping world, we lack the interpersonal aspect more than ever – that which we know and love from shopping sprees downtown. This is where Social Commerce makes the difference compared to classic Online Marketing. No wonder that it has turned into an uncircumventable trend. Our Social Media and Marketing experts, Alina Ilina and Anja Schölhorn, are your guide to the world of Social Commerce. In their presentation, they introduce all relevant marketing and sales channels, and show you how your data is to be structured in order to design a top-notch Sales and Product Experience.
12:00 – 12:15
Winner Announcement & Farewell