E-Commerce
B2B Marketplaces: Successful Sales with the Best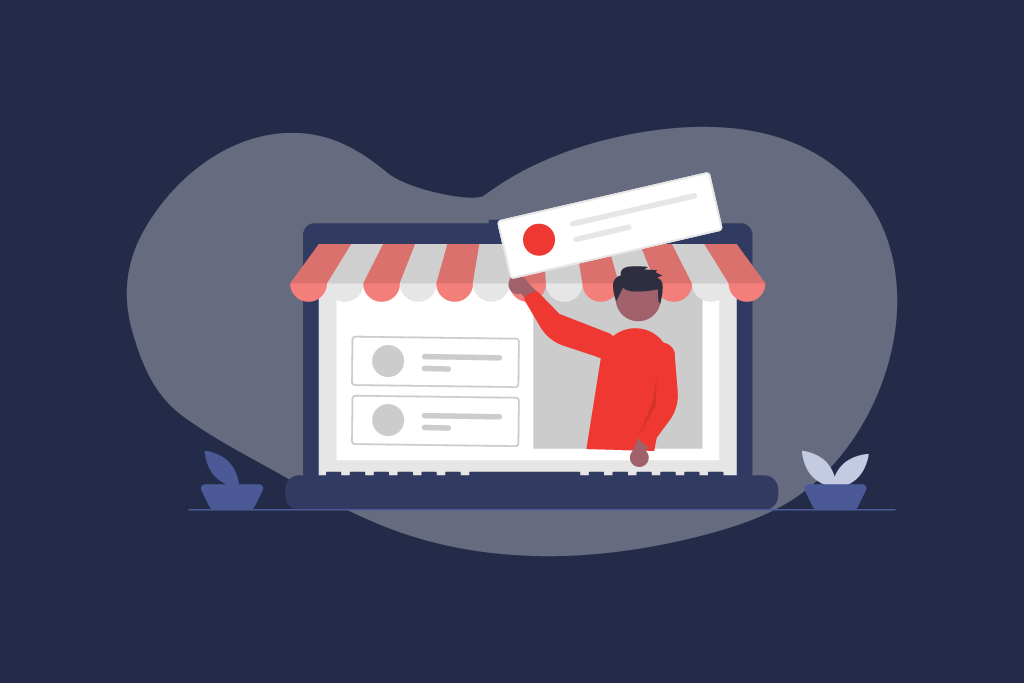 Tips and Strategies for the Successful Sales on B2B Marketplaces
That private customers primarily shop online is most certainty not news for you. Did you know, however, that more and more companies do also shop online – and that they do, in fact, have similar expectations and demands as private customers? B2B marketplaces such as Amazon Business or Alibaba provide you with a complete, practical, and secure infrastructure for the online sales of your products. Do you also want to profit from this development and utilize these user-friendly setups of online marketplaces for your company? If so, then this article is for you.
What Benefits do B2B Marketplaces Offer?
You want to reach out to new customer groups, you want to expand your offer, or you want to tap into new markets? In this case, B2B markets can function as a mediator between company and customer with a strong outreach: Once your products are listed on a B2B marketplace, you profit from reaching out to broader target audiences and from the technological infrastructure – while also saving costs and effort on your end.
Thanks to this, the B2B marketplace may be a formidable alternative to your own online shop: You save the costs of all those experts you would otherwise require in order to guarantee a comfortable and intuitive purchasing experience, a secure purchase transaction, and a growth of your outreach. Your customers, in turn, can get to learn about your products on the familiar grounds of a well-known B2B marketplace, compare your prices – and find your products at a place which they do already visit on a frequent basis. The result: Satisfied customers – with minimal effort.
What Criteria are of Particular Importance when Choosing a B2B Marketplace?
Before you commit to one of the 7 exciting B2B marketplaces which we'll present to you in this article, think about which aspects of your individual products are of particular importance:
What target groups do you want to address?
What B2B marketplaces is this target group already familiar with?
What does the general outreach and growth potential of the platform look like?
How strict are the requirements of your customer concerning the user friendliness and purchase experience of the platform?
How easy is it to update master data and image assets and adjust them to fit your needs?
Is using the platform also intuitive for your customers and does it provide fast and reliable results for your search requests?
What Kinds of B2B Marketplaces are there – and which of them Suits You Best?
The e-commerce marketplace functions as the connecting link between business customers and supplier, particularly close to what a B2C marketplace like Amazon is providing. An e-commerce marketplace is a trustworthy third party creating a wide range of standard offers for business customers of all industries and fields. They can easily gather products from all sorts of retailers in their shopping cart and purchase them with a single transaction. You want to be listed on an e-commerce marketplace? Once you're listed, you can address a wide target audience on a big platform – while also profiting from the technological infrastructure, the security related to transactions, as well as the implementation of a variety of payment options.
So-called e-procurement platforms (or many-to-many systems) bring together purchaser and supplier. To this end, an independent marketplace operator provides an e-procurement platform for making orders, which may involve features such as a uniform user interface, multi-supplier or multi-vendor catalogs, and standardized interfaces for connecting third-party applications. With this, target companies can access an extensive product catalog in a quick and uncomplicated manner – making purchases here is just like shopping in an online supermarket. This also means: Offers and products can be directly compared by price and properties, hereby saving the purchasing companies time and organizational costs.
On a circular economy marketplace, you can re-sell or rent used products, and you can also recycle or upcycle them. Given its functionality, a circular economy marketplace is best compared to platforms for secondhand items such as Vinted or Craigslist – with the difference that it is exclusively for business customers. The benefit: You can optimize your stock keeping processes and generate additional sales – while your customers can be happy about the low-priced offers.
The network marketplace provides you with the possibility to bundle together all your products on a central platform for your network partners. Are you operating in a company network with many expert retailers, procurement offices, or franchisees? In this case, you can collect and manage your offer for all partners – and enable easy transactions for your purchasers.
A Digital Transformation marketplace is the go-to guide for the journey of a company which previously only operated on the basis of physical branch offices and is now going digital. Upon entering online sales, such companies can modernize their sales cycles, convert new customers – and also win new customers frequenting their physical stores.
Which are the Most Successful B2B Marketplaces? Our Top 3!
The development of B2B marketplaces is dynamic: While it's true that the first signs of who may emerge as market leaders are currently manifesting, the matter is far from being set in stone. We present to you the most important B2B marketplaces in terms of growth potential.
1. Amazon Business
The name "Amazon" is a name everybody is familiar with – and "Amazon Business" is well on the way to establishing the same feat in the B2B field. Those who make purchases in the B2B field expect a broad scope of available products, market-based prices, and a user-friendly purchase experience – and Amazon Business delivers (in every sense of the word). Here, buyers can, for example, request an internal approval for their shopping cart, get an overview of all expenses and purchases, while also allowing you to add more users to the account, create lists of preferred retailers, and profit from bulk discounts.
Accordingly, Amazon Business is aimed at all those companies which want to profit from the already well-established Amazon infrastructure as well as both the corresponding popularity of this marketplace and its already existing customer base.
Order Options:
Business Prime (shipping on the same day)
Amazon Fulfillment (up to the customer's choice)
Free shipping (with minimum order value)
Pallet shipping (doorstep or dock delivery)
Payment Options:
Credit card
Line of credit
Further Features:
Sponsored ads highlighting your products on the first page of the search results
Various possibilities for product presentation (images and video, CAD files, application or user manuals)
2. Alibaba
Alibaba is headquartered in China and used to be a pure "Yellow Pages" directory – by now, however, it has established itself as one of the world's largest and most important B2B marketplaces. The platform addresses millions of suppliers and buyers – across all industries and sectors. On what one might refer to as "China's Amazon," you can build international trade and customer relationships and make secure business transactions. Your products are listed for free. Alternatively, you can benefit from better findability and visibility on the page in exchange for a fee.
A particular benefit of this platform: Alibaba mediates between retailers and customers. Accordingly, the platform does not compete with the companies themselves (in contrast to Amazon).
Order Options:
FedEx, UPS, or DHL (for goods under 100 kg)
e-package (for goods under 5 kg)
Delivery by air
Delivery by see (EXW, FOB, and CIF)
Your own shipping company
Delivery times between 24 hours and 7 business days
Payment Options:
Alipay (comparable to PayPal)
Bank transfer
Credit card
Western Union
Escrow
Further Features:
Product verification (this creates additional security for your buyers)
Purchase protection (refunds for advanced payments in case of delay or misdelivery)
Access for retailers from the US to official trade documents
3. Ebay Business & Industrial
eBay Business & Industrial offers an enormous product variety for competitive prices – and that on a global scale. With the option to launch special sales and sales promotions for any industry or sector, eBay Business & Industrial occupies the golden mean between e-commerce marketplace and circular economy marketplace – and combines the benefits of both marketplaces. With some strategic and well-executed Search Engine Optimization, you can also boost your findability and visibility on the platform.
Payment Options:
Klarna
PayPal
Credit card
Instant bank transfer
GooglePay
Order Options:
Free shipping and product return with eBay Plus
Your own shipping options
Not Just the Unusual Suspects: More Interesting Options for Your Online Commerce
Did you not find your perfect fit among our top 3? Here are some further exciting possibilities for your online sales in the B2B field.
Mercateo
Mercateo is a B2B marketplace which provides its users with a particularly diverse product range on top of performant search functions. Here, customers filter by manufacturers, products, or suppliers – and, maybe, very soon by your company, too! To this end, you have the privilege of choosing between marketing your products via BusinessShop or Spotmarket. With a BusinessShop on this platform, you can strengthen your customer relationships and agree on the individualized product pricing. On Spotmarket, on the contrary, you address a broad buyer network as a pre-supplier.
AnkorStore
AnkorStore wants to establish an innovative B2B shop system that concentrates on niche markets. Retailers ought to have the possibility to buy from independent manufacturers in an easy and direct manner – for example, by placing a collective order from different manufacturers. The process is kept particularly simple with AnkorStore – retailers can make purchase with a comparatively low minimum order value and fully digitize their order process. This does also mean: AnkorStore analyzes carefully which manufacturers they list in the first place.
IndiaMART
After already discussing what we referred to as "China's Amazon," we now naturally transition to "India's Amazon." IndiaMART is India's largest B2B marketplace and provides its B2B sales services in particular to SMEs (small and medium enterprises). Besides its role as a central hub for international purchasers and sellers, IndiaMART does also provide accounting software services which support you in managing your business and make processes more efficient. All payments are made without any fee via the IndiaMART payment protection.
Global Sources
The B2B multi-channel media company Global Sources mediates trade between Asia and the rest of the world – both online and offline. Global Sources supplies conventions, online marketplaces, magazines, and apps. This comes with benefits: Global Sources' relations to trade conventions, for example, guarantees that no counterfeit products are brought into circulation. Suppliers can get their data analyzed and validated independently, whereas the buyers, in turn, can evaluate the suppliers based on their needs. This establishes both security and trust – building on the strict selection procedure by which suppliers are approved in the first place. Equipped with the flexible search feature, products can be compared in a clean overview.
Selling in the B2B Field – This is what the Best Practice Looks Like
Digitization simplifies the interaction and relations between companies while also facilitating sales and purchases – that is, if you have the right strategic setup. Do you want to market your products in a quick and uncomplicated manner? Do you want to transform your sales practices? Do you want to make your product catalog accessible online to a wide target group? What constitutes the foundation for all these cases and more is a well-prepared PIM – that is, a Product Information Management system.
It functions as the heart and central database for your digital sales strategy: In the PIM system, all relevant information about your products is gathered centrally, maintained, unified, and optimized. Before you go about establishing your presence on a B2B marketplace, first pool together and standardize all your product data in PIM – in order to distribute it in a consistent and complete manner to all sales channels anytime and anywhere. Be it product descriptions, images and videos, prices and availability, or technical data and digital assets: On which channels this or that unit of data is to be published or not is defined by you. This may include B2B marketplaces, online shops, apps, and catalogs – that is to say, the entire world of e-commerce.
No matter which sales channels you have in mind: With a PIM, you avoid inconsistencies or errors in your information; instead, you adjust your product data to the individual requirements of the respective channel and target group, while also guaranteeing optimal data quality. This is what an all-round successful Customer Experience looks like – have fun with it!