Product Communications
Customer Journey in Industry Practice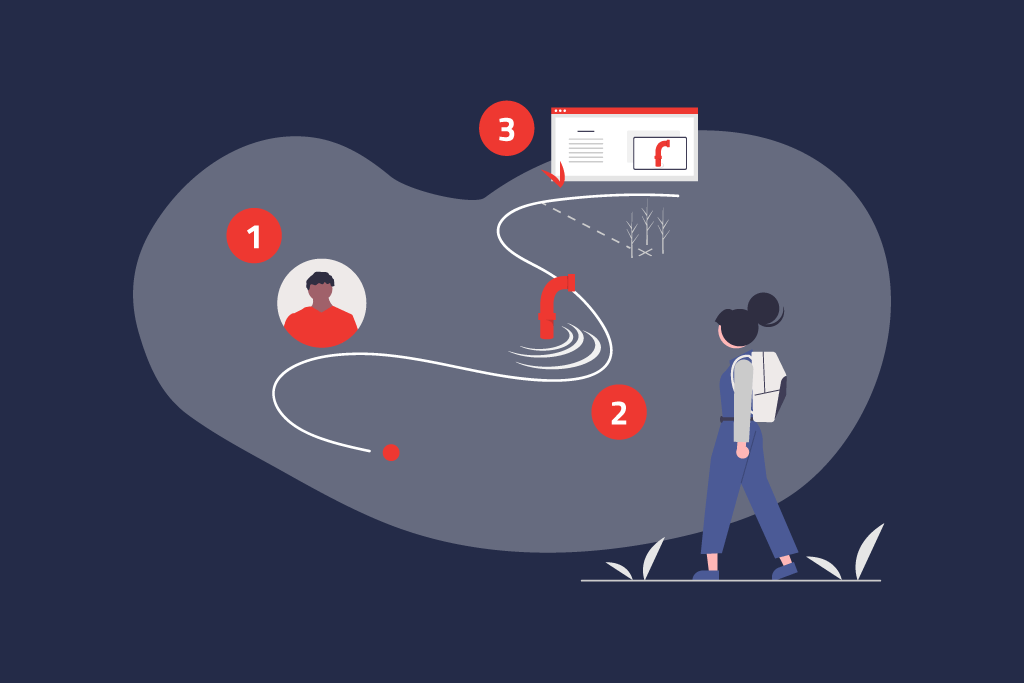 Inspiring Customers with System
Have you experienced this? At every conference, seminar, and professional training course, people talk about inspiring customers with products. No problem if you're marketing fast-selling products used to satisfy basic needs in daily life. Yet, how do you inspire various B2B customers from different markets with a complex product portfolio the use cases of which may not always be immediately self-evident? In such a case, is it even possible to spark pure satisfaction throughout the entire Customer Journey? Yes, it is! We show you how it's done in today's blog entry, using Wilo Group as a real-case example.
Wilo – Customer Experience Knows No Limits
If you're active in building services, water management, or the industries, you're doing business with Wilo one way or the other. As a global premium provider for pumps and pump systems, Wilo Group offers a great variety of products and services for all use cases: from heating and air-conditioning technology, through water supply, to wastewater disposal.
Throughout its corporate history, the company headquartered in Germany, Dortmund, has sustainably developed from regional expert to global player. With 70 production and sales facilities all across the globe, Wilo Group is doing business on an international scale and represented in various countries of every continent – from the US to South Korea. Products are produced globally and then localized to offer them to customers regionally.
How can Wilo cater to entirely different customers from all over the world and provide an optimal Customer Experience at the same time? The solution sounds simple at first: Wilo utilizes digital solutions to make the customer's life as simple as possible.
May I introduce your customers to you?
The first step towards inspiring customers is getting to now them. What needs do your customer have? What problems and challenges do they face as we speak? And how can your product help support them in mastering such challenges and make the their life a bit easier?
Good thing there already are well-established methods. The magic word is: Buyer Persona.
❓ What's the use of a Buyer Persona?
With a Buyer Persona, you develop the concept of your ideal customer. In the process of creating such personas, you're looking at given use cases from the first-person perspective in order to gain a better understanding for goals, needs, challenges, and actions of your customers.
As part of market research projects, Wilo Group creates detailed profiles of their customers and defines corresponding target groups. In the next step, this data is refined. Personas gain faces and characteristic attributes. This allows Wilo to look at the Customer Journey from the customer's own first-person perspective. During this process, the focus is on the following three questions:
– What is the customer's journey of finding out about and getting in contact with the company?
– What are the touchpoints where customers encounter and inform themselves about the company?
– What is the best way to meet customers on their own ground and inspire them at each touchpoint?
Having refined the target groups and Buyer Personas, the next objective is to conceptualize representative Customer Journeys for them and, subsequently, how to address and inspire them at relevant touchpoints. Every persona navigates between various touchpoints and experiences her or his very own journey. To inspire your ideal customers, you're required to grab their attention right then and there. For example, the "expert craftsman" prefers the print catalog which presents fast-selling components from popular product series, whereas the "planner" would be more fascinated by a BIM model with 3D data for digital building planning.
Now, how did Wilo Group go about engineering Buyer Personas for successful Customer Journeys in order to be always able to provide the appropriate offer at just the right touchpoint? There's one thing before anything else: high-quality data – and a lot of it!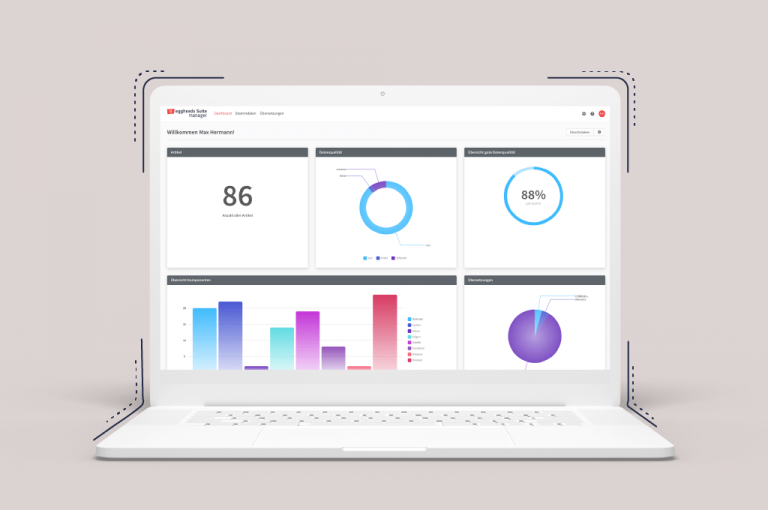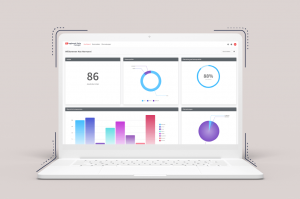 Consistent Data is the Key to Success
Essentially, it's about supplying all touchpoints with relevant persona-related content. Meaning that product content is to be exported into different channels such as websites, catalogs, apps, etc. This may not be easy, but necessary if you want to engineer Product Experience.
After all, we know: customers are becoming increasingly more demanding. They do their research and actively compare data from various touchpoints. To convince them of your product, content must always be consistent even if it is individualized to match specific channels and personas.
In the B2B sector, the customer's purchasing decision is usually already set in stone way before the sales conversation takes place. Inconsistent content irritates any customer. For example, if you distribute the wrong product images or overlook even a slight error in your product information, you'll appear unprofessional in the eyes of the customer. As a result, the customer will opt for the competition instead.
With eggheads Suite you can collect, refine and distribute product data quickly and easily and thus provide your customers with consistent product information.
In order to provide the right content which matches your personas throughout the whole Customer Journey at every touchpoint while also assuring the consistency of your data, a PIM is not only helpful but necessary.
PIM supports users in various areas, such as…
Terminology:
The systems provide you with terminology suggestions in real time, straight from the corpus of all your company's product texts. This allows you to preserve the tone of voice and, consequently, design a multi-lingual Corporate Identity that is consistent on an international scale.
Text generation:
The system comes with AI features that support you in generating persona-specific and channel-targeting texts.
Conclusion
To inspire today's demanding B2B customers with a complex product portfolio, you're required to have exact knowledge on their needs and supply them with the right content at all touchpoints. To this end, defining and refining Buyer Personas can be helpful for designing an exemplary Customer Journey. Yet, this alone is insufficient. The other half of your product offer is based on a large quantity of data which must be consistent across all channels at all times.
In short: The core of a successful Customer Journey is PIM. Managing all of a company's data manually without a PIM is simply not possible anymore nowadays. In the case of Wilo, a large quantity of data is to be maintained for individualized Product Experience on a global scale, e.g. for the virtual Wilo World, up-to-date web catalogs, or BIM models for modern building planning. All such data, e.g. prices, markets, translations, and media assets for products, are not only managed in PIM but also enriched and exported to all sales channels. This is how Wilo guarantees consistent product information and, with that, the must-have basis for their smooth Product Experience.
Find out how to use your product data effectively in 4 steps and create product experiences with it in our whitepaper.