Digitalization
What is BIM? Building Information Modeling in Simple Terms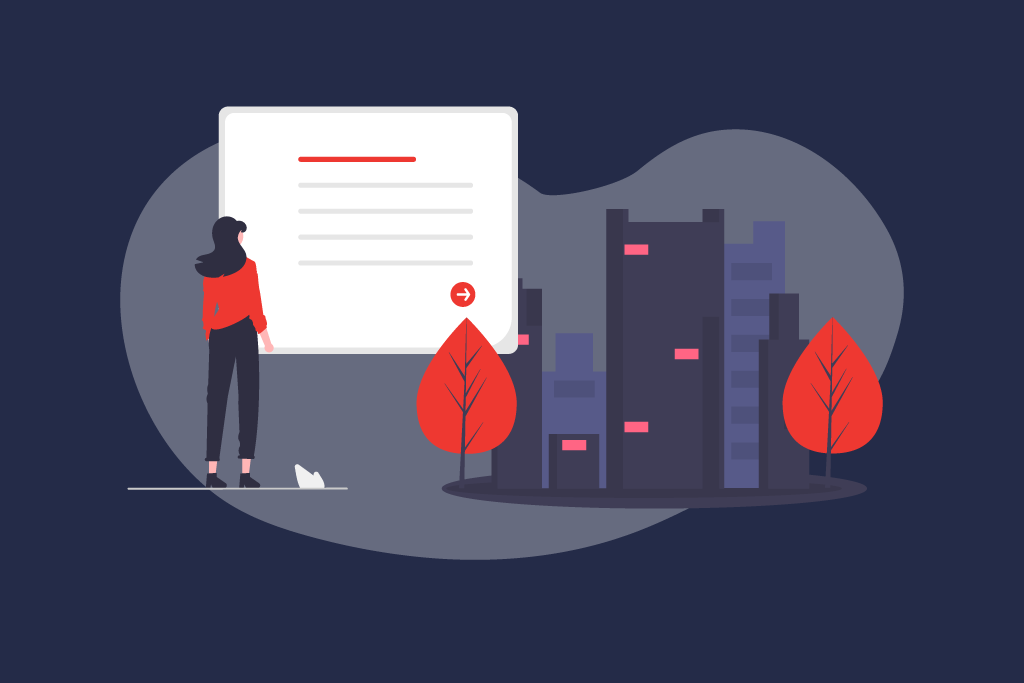 BIM: Digital Building is the Future
There have been a great many failed construction projects throughout history. It's not just a myth as the Tower of Babel may suggest. Be it the Leaning Tower of Pisa or, to give a more recent example, the Rafael Viñoly skyscraper in London better known as the "Walkie Talkie" (its curved glass facade reflects sunlight in such an extreme manner that it ended up melting cars and causing fires). This is an outcome to be expected when people in response plan past each other, culminating in miscommunication and bad decision making grounded upon incomplete information. This then snowballs into delays, quality defects, and additional costs – construction projects are particularly prone to inefficient processes.
The building and planning field is subdivided in various areas of specialization: be it architecture, engineering, or automation. The planning, design, construction, and operation of a building is based on the efficient interplay of all sorts of aspects. And all this can only click together like lego when supplied with the correct information and when everything is up to date. Unstandardized information exchange is the root cause for misinterpretations and errors. This may spiral into further costly issues.
How, then, can such problems be prevented before they even come up in the first place? It's simple. You can use the near-endless possibilities of ever-increasing digitization to your advantage: Building Information Modeling is the magic word. In short, BIM. Now, one may wonder, what exactly is BIM? Find out all you need to know in this article.
What's BIM?
A question which is, in fact, not that easy to answer. To cut straight to the chase: The concept of BIM is a method which involves software solutions for providing a digital 3D model of a building's entire life cycle with all relevant information for all fields and areas of specialization in the building industry. This enables collaboration with all stakeholders involved during the construction project and facilitates planning, building, and operation. The punchline: All fields and areas draw from one and the same mapped building object and feed it with further data from their own end. Throughout, this unified data pool remains up to date and consistent at all times. This, in turn, is the key to efficient projects.
"Draw (BIM) Houses Without Lifting Your Pen"
Let's have a closer look at an example scenario for Building Information Management to illustrate how BIM processes function: let's draw a house without lifting the pen.
First, all requirements are gathered in collaboration with our example customer who wishes to build a new house. This data is stored in a central database and forms the foundation for the entire project. Now, the planning team can get down to business and plan the actual building itself. The building plan conceptualized by the planning team is enriched with information complying to consistent terminology and a standardized format. This way, every party involved in the construction always has all the newest information available on demand. This, in turn, translates into effective teamwork. With this information as the basis, the building can be mapped onto a digital object. Finally, as the end result, your BIM system draws an exact visual representation of your customer's dream house for you – without even lifting a pen. Quite literally.
Digital objects, such as windows, can be enriched with further information by expert planners and designers, such as color or mount. The house requires water pumps? No problem. The pump manufacturer becomes active and supplies all important data so that the best-fitting pump is directly integrated into the digital object. To prevent any unexpected increases in costs, the project team utilizes the BIM model to manage all building areas and analyze all BIM data such as project costs, energy coefficients, etc.
The construction company makes good use of the model to propose offers and informs itself about the building components by checking the object properties. Once the best possible offer has been deduced, all required information is automatically processed by the BIM system. This guarantees that the matching windows are delivered, among other things (remember the example of the "Walkie Talkie" skyscraper brought up in the beginning). Our example customer can now send the visualization of her house – drawn digitally and fully automatically, without lifting a pen – directly to the building authority for building permissions.
BIM – The Future of Construction
With the BIM method, all important steps of the building process are centralized. All people involved in the project can access relevant information from anywhere. This boosts the overall efficiency of the construction project, saving time and money. Accordingly, it's no wonder that the use of BIM has already established itself as a quasi-standard when it comes to big projects. That is to say, in the building industry, BIM is not just a nice-to-have feature, but much rather the very future of construction.
Now, it's imperative to not simply reduce the use of BIM to generating 3D models. BIM is the process for managing your information chains throughout the entire life cycle of a building – be it a house, a tunnel, or a bridge. It provides a clear-cut structure for the systematic exchange of information, encompassing all data accumulated step by step throughout the building project.
On any of the central nodes of the information chain, however, BIM can itself not operate properly without functional and technical product data that is well-maintained. For those who're looking to prepare themselves for the future of construction with BIM, also require a PIM system as the underlying foundation. Only PIM can function as the central datahub for consistent data. It provides you with a simple solution for managing large quantities of data – from collecting, through editing, to distributing data.
If you are interested in further information on the topic of PIM and BIM, please arrange a personal meeting with one of our product experts.