Product Communications
Product Data Feed: The Basis for Your Successful Online Sales!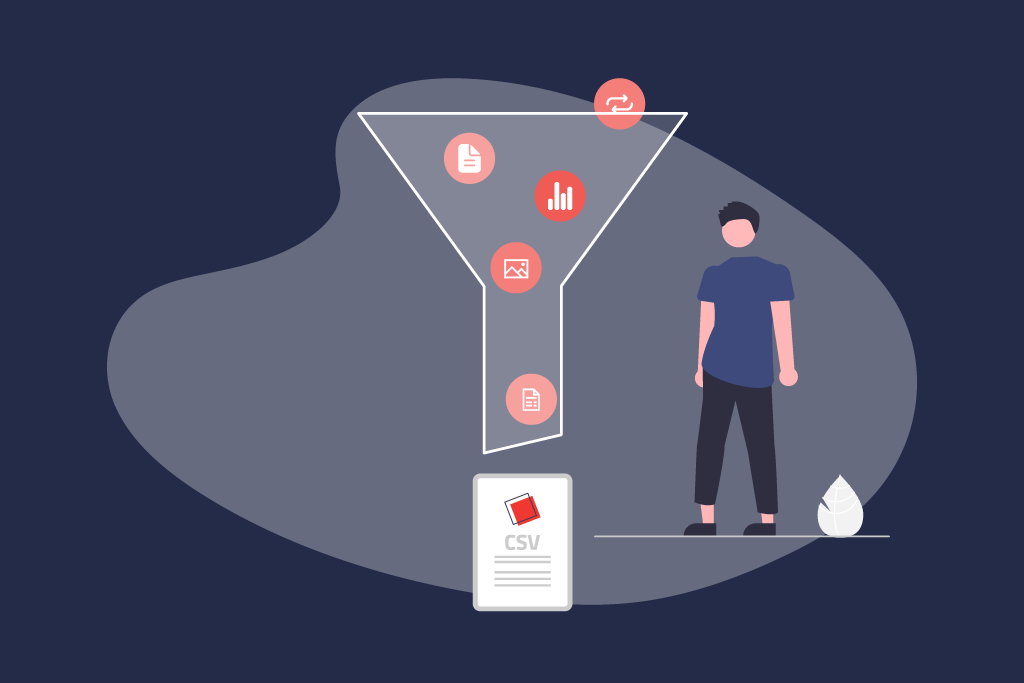 Product Data Feed: What is this – and what do you use it for?
An unwieldy word that holds great meaning: product data feed – or product data flow – refers to a well-structured data record that contains all essential information about your product. That is to say, the product data feed bundles all product data in a centralized manner: This includes article identifiers, colors, descriptions, prices, availability, image URLs, and shipping information. Such a product data feed, however, is more than just a mere list of data: If used efficiently, it enables you to transfer data to all target sales channels in a quick and secure way without any errors – while, at the same time, also guaranteeing that this data pool is always up to date across all marketing and sales platforms. This is because the product data feed draws directly from your database and can, with the help of a management system, be utilized flexibly in all sorts of manners. How exactly does this work? That's what we'll discuss in a moment.
We can already take notice of the following at the very least: You can't imagine today's e-commerce and multichannel marketing anymore without a product data feed. There are, in fact, even more benefits which speak for creating and maintaining your own product data feed:
The simplest yet also most important point: With a product data feed, you establish a reliable and consistent foundation for your data. You can look forward to information that is up to date, clear, consistent, and complete! This, in turn, enables the customer to make informed decisions concerning their product selection, makes their purchasing experience much simpler – and establishes more trust in your brand overall.
Apropos customers: You want happy customers who are satisfied with your products rather than dissatisfied? With a product data feed, you make sure that all data about your products is always correct and complete – regardless of where your products are presented. Once you've centralized them, you can distribute the data to anywhere anytime – be it on B2B marketplaces, online shops, or comparison portals such as Google Shopping. This way, your customers always know exactly what they can expect from their purchases.
But a product data feed does more than merely distribute your data completely and consistently: You can also use it to create personalized marketing campaigns and individualized recommendations for your customers. How? By evaluating which products sold particularly fast on which channels, by which target group, and for which reason. This is how you can also use the data drawn by your product data feed to conduct an analysis of your customers or their purchasing behavior.
A structured product data feed grants you higher visibility on the web: The search engine gathers your product data and bases its rankings on it – when the data is complete and expressive, your SEO does also benefit from it! Besides being found by Google, do you also want to be listed on comparison platforms? A complete and correct data record makes this possible.
All this culminates in: efficiency. Such an optimized product data feed facilitates your sales processes. Your product data transfers are processed without any errors in an automated manner – and this, in turn, saves valuable time and personnel-related resources.
An Optimal Product Data Feed: What do you need to look out for?
Product data feeds are usually stored as a .csv or .xml files on a server. Your sales partners are granted access with a URL. Be it .csv or .xml, both formats allow you to structure a large quantity of data, distribute it, and import it into other systems. When setting up your own data feed, pay special attention to the following aspects:
Invest sufficient time into formulating clear and concise product descriptions! This is not only helpful to your customers but does also increase your chance to be listed higher on relevant marketing and sales platforms.
List all relevant product details. Required attributes are, by convention: Product ID, product title, price, the product description, and an image.
Add further optional information as you see fit – such as promotional offers or special availability.
Optimize the data you provide for popular search engines – this concerns, in particular, the product title, image files, and image titles.
Adjust the feed specifications as necessary to match with the respective target channel's or platform's individual requirements.
Keep in mind that you need to keep your product data feed updated at all times – especially when it comes to availability and price adjustments. It goes without saying: Optimize, maintain, and check your data feed at regular intervals. This is because once data with errors or gaps is provided, the respective product may not be adopted or listed by your sales partners.
You can already see: Even if your product data feed is well set up, occasional updates are indispensable. Whenever you increase prices, make adjustments to the product availability, add new products to your assortment, or launch promotions, you're required to update your data.
Also, a complete and well-maintained product data feed can only come to be when all data from all sorts of sources are unified in a clean, clear-cut manner without any redundancies. The to-be-managed data, however, rarely comes from a single source; the following domains may contribute to generating a complete set of all your product data:
Product development provides all particular product specifications that are only known to your team in this form.
Alternatively – or additionally –, product data may be supplied directly from the manufacturer.
Your product managers optimize the product descriptions.
Your marketing department assigns strategic keywords to the products in order to increase findability in the SEO field.
Further data may come from:
A CRM system that unifies product data and customer data.
The data system of your online shops that unifies the product with the search and purchase patterns on top of your customers' consumer behavior.
How, then, can you bring together all this data in the best possible manner so as to form a single, well-manageable, and flexible data record? How can you make updates in a quick and easy fashion? How can you make sure to prevent duplicate data records so that you team can rely on complete and correct data records that convince with high data quality at any given time?
Our Definite Recommendation: a PIM System
In a PIM system (Product Information Management system), you can manage all your product information efficiently and smoothly distribute it to all sales channels – be it online shops, B2B or B2C marketplaces, apps, comparison portals, or online catalogs. A PIM takes your product data feed and elevates it to the next level of efficiency and applicability.
Think of PIM as your well-assorted shop next door that you would recommend to your friends: All products are neatly organized in intuitive categories so that you always have the full overview; you can search and sort relevant data according to your individual use case or, in the customer's case, the current purchase decision; and you can easily compare products and articles. All this is established by a PIM – with the difference that PIM is like a digital rather than a physical store. With a PIM, you organize all your product data and media assets in user-defined hierarchies – e.g., by brands, types, or specific attributes –, you create relations between products, and you create the optimal basis for your product presentation on the web.
The product data model created hereby facilitates the management of your product data – and renders your data all the more flexible. Use your PIM system to personalize your product information, for example to strategically address your target groups – allowing you to appeal to a diverse range of regional markets. How is this possible, you may ask. You can do so, for example, by also maintaining your complete data records in relevant translation languages together with corresponding digital assets. This way, even a multi-lingual customer experience can be achieved in a smooth manner – while everything stays consistent even across multiple languages.
By providing further technical data (such as measurements, compatibilities, energy efficiency, operation requirements, and further specifications) as well as images and other kinds of media (optionally with the connection to a Digital Asset Management system), you perfect your product data. Accordingly, you can now look forward to…
how all the different data sources are unified to constitute your consistent data pool,
managing and distributing your product data throughout all stages of the customer journey
and the entire customer experience.
In Closing, Some Tips: This is how you can optimize your product data feed
In order to make sure that your products can be searched, found, ranked, and accessed in the most optimal manner possible, you should keep the following in mind:
Optimize your product titles: Put extra emphasis on short but concise formulations that only contain the most relevant information.
The same applies to product descriptions: They should be 500 to 1000 characters long and only contain important information.
Ask yourself what kind of expressions your target group uses when searching for your products – and add corresponding synonyms (e.g., a "hoodie," "jumper," and "sweatshirt").
When adding colors, be more general rather than concrete: Users are more likely to search for "light green" than "spring-meadow green."
Define categories for your products; and assign multiple ones if your product fits into several of them in a meaningful way (e.g., "outdoor clothing," "clothing for change of season," and "weatherproof clothing").
Make sure that every product has a European Article Number (EAN) as well as a Global Trade Item Number (GTIN).
Always specify product sizes in all relevant measurement systems.
We wish you a good run with your new, well-organized visibility in digital sale!
Looking Forward to an Exchange?

 
Do you want to learn more about the topic of Product Information Management and the benefits that the implementation of a PIM system provides to your company? Then make contact with us as early as today.