Inside eggheads
Major Release: Product Update for eggheads Suite 12.0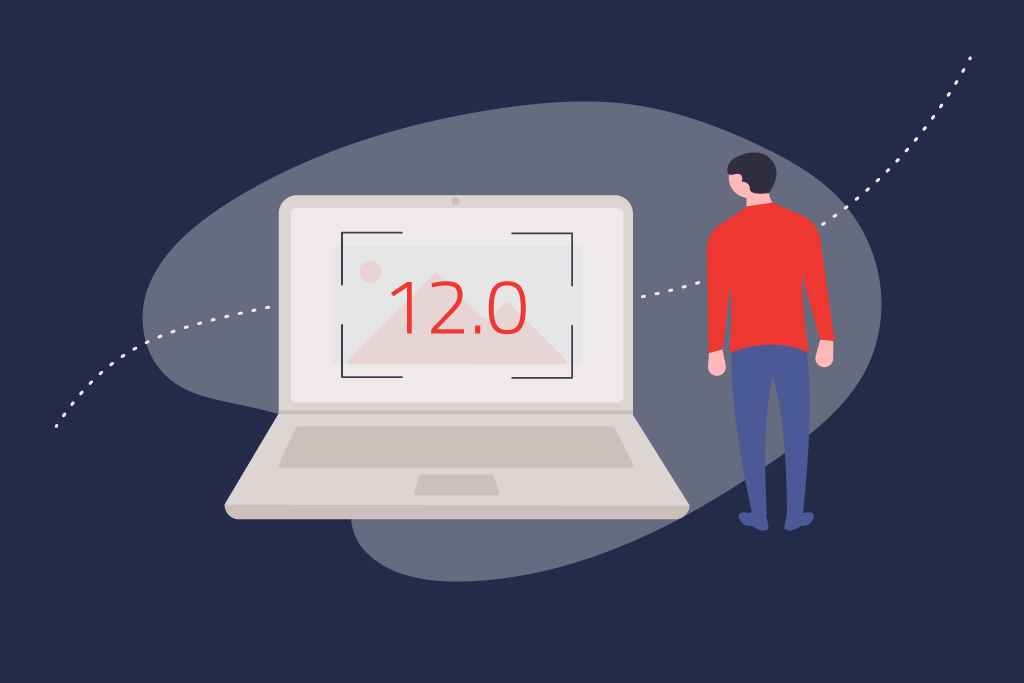 The Curtain Rises: eggheads Suite 12.0
Once again, we've put our heads together to develop new features, improve and stabilize existing functions, and fix bugs – working remote from home or from our virtual offices. Even when working remote, we're giving it our very best to optimize eggheads Suite even further for you. Which is why we're all the more excited to present to you the newest fruits of our labor: eggheads Suite 12.0
As the new major version, eggheads Suite 12.0 provides many quality-of-life improvements, optimized system stability, and updates for selected system components. In this blog entry, we want to present some selected highlights to you:
Extensive overhaul of our REST services for media
Implementation of a new Data Distribution Perspective for administrating imports and exports
Support for workspaces in Web Client
Graphical editor for customized workflow settings
Automatic delivery of exports to external systems with REST
New Generation of Multimedia REST Services
In today's IT system infrastructures, the smooth communication between a PIM/MDM system and other applications for efficient data exchange is more important than ever. Which is why eggheads Suite 12.0 is the first version to focus on the new generation of REST APIs for system-independent data exchange. The beginning is made in this new major version with media. We bring out the best of state-of-the-art REST and HATEOAS technology and combine it with an interactive documentation based on Swagger, enabling our users to accelerate their system integrations in an intuitive manner.
We've created completely new services for getting and for editing media assets with or without their attributes and files. The interface designed on the basis of modern REST and HATEOAS patterns allows integration developers quick-and-easy access to data from eggheads Suite. In particular, we've focused on anticipating all possible errors for use-case-specific scenarios, so that developers and external systems will always receive both the right HTTP status code and context-specific error messages they need. Last but not least, the colorful documentation generated with Swagger turns the integration into nothing short of a cakewalk!
Good Outlook: New "Data Distribution" Perspective
In the Desktop Client of eggheads Suite Manager, you can now find the new "Data Distribution" Perspective. This Perspective combines existing functions for managing import and export configurations, import protocols, as well as Expression Tester all in one with emphasis on usability for end users.
The benefits are self-evident: You can actively compare and edit import and export configs, while double-checking the expressions you want to use in Expression Tester at the same time. Keeping the overview and navigating this new Perspective is a breeze – all you need is just one mouse click away.
It's Getting Colorful: Graphical Editor for Workflow Settings
Your master data, media, and publication workflows come with a great many settings: When changing the status of objects, do you want to create automated task notifications? What are the conditions for triggering specific status changes automatically? Do you also want to automatically execute customized functions when doing so? In the past, you could only define such settings in the XML-based editor for system configurations. With 12.0, you can now do all this and more in a new graphical web-based editor – well-structured, navigable, and clear.
Automatic Delivery of Exports to External Systems with REST
True, you can already set up various delivery types for exports: You can save exported data as files on a server, transfer it via FTP, or let external systems retrieve the data with REST. Now, you also have the use case option to automate the delivery of the export in the form of customizable REST post requests. At the click of a few buttons in the graphical user interface, you can put together the authentication method and header – the system will do all the heavy-lifting in the background when end users trigger exports, including the dynamic generation of the entire body based on relevant content and data.
Pssst… did You Already Know?
For those who are already looking forward to future versions, allow us to give you a short teaser: We'll continue to create extensive, stable, performant, and well-documented REST services for other parts of our software, in particular for master data. To keep it short, the focus of upcoming minor versions is on new services for master data.
💡 Discover our Support Offers …
Everything you need to know about our personalized customer service, eggheads academy trainings, release presentations, and our eggheads Help Center can be found on our new Service Webpage.
You want to receive product updates on a monthly basis via e-mail?
Sign up here.
Online Session for Release
You still have some unanswered questions and want to know more about the new features of eggheads Suite 12.0? Nothing simpler as that: come and participate in our next online session.
On 16/09/2021 at 13:00, eggheads experts will present to you the new version in a quick 15-minute online session. Further information about the session will also be provided in out next customer newsletter.
You're new and want to learn more about eggheads Suite in general? You can discover our software in a guided DEMO tour.