Product Communications
CPQ and PIM: How can Smart Tools Optimize your Sales Success?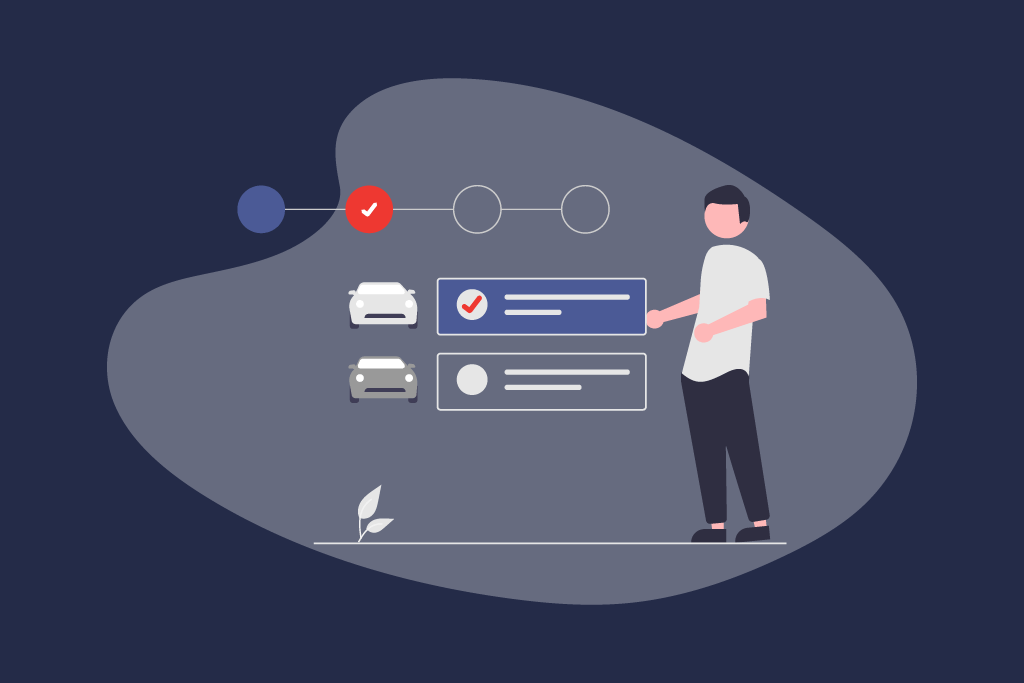 Accelerating and Simplifying Business Processes with CPQ – How It's Done
You want to secure your competitive edge and set yourself apart from your competitors in a highly competitive business environment? Then you should be in search for a timely solution in order to optimize, digitize, and automate your business processes. Efficiency, after all, is the key to staying successful in our fast-paced and digital world. Luckily, there are smart tools which support companies on this path. Two performative software solutions which can help you enhance the management and sales of your products are CPQ (Configure Price Quote) and PIM (Product Information Management).
While a CPQ software serves the primary purpose of optimizing offers and processes for offer creation, the PIM puts its focus on consolidating and managing product data. A heavenly combination for automating your business workflows and making them even more efficient. In this blogpost, we let you in on what's behind CPQ and to what extent the combination of CPQ and PIM can drastically improve your processes.
What is CPQ and what is CPQ Software?
CPQ describes the sales process chain which encompasses the configuration of products, the calculation of prices, and the creation of offers. A CPQ system automates and digitizes your process chain and supports your sales team, in particular when it comes to multi-variant, customized, and complex products. CPQ software functions as an interface between individual parties (customer, sales, production, etc.) while also accelerating and optimizing the entire process chain significantly. Prominent providers of CPQ solutions are, for example: InMindCloud, encoway, SAP CPQ, Salesforce CPQ.
Configure Price Quote: What's Behind its Three Concepts?
1. Configure: Realizing Individual Customer Whishes
Just as the name says, this first step is about the configuration of a product or service which consist of various components. Accordingly, the CPQ solution also functions as a product configurator. Both, product configurator and CPQ, are tools which help companies in creating tailor-made products for customers. There are, however, definite differences between the two:
Product Configurators: A product configurator is an interactive tool which enables customers to put together their own product variant. To this end, it makes sure that all selected options fit together and it generates a visual model or description of the final product. The product configurator is often used in conjunction with an e-commerce system to facilitate the ordering process of the product and to provide the customer with a positive customer experience.
CPQ: CPQ systems do, in fact, go one step beyond pure product configurations. They help companies in creating customized offers. Such offers may, for example, include variant prices and discounts. The CPQ system lets sales team members generate offers in a quick and easy manner without any manual calculations.
Or in short:
Product configurators serve the primary purpose of making the configuration and ordering of products in an individualized and customer-specific way possible, whereas a CPQ system does, additionally, also facilitate the generation of offers together with the dynamic pricing for such customized products.
2. Price: Dynamic Pricing Made Easy
Determining the prices is a decisive step in the sales process. A CPQ automatically factors in the listings of all individual components and their quantity for the configured product, while also taking discounts and other cost factors into consideration. This way, it can determine the exact price for the configured product. Nowadays, discounts and special terms are common practice. The CPQ solution checks automatically whether the price creation is within the bounds of the discount limit. This way, you can avoid potential error sources and make sure that customers always get fair prices, while still bringing in profits.
3. Quote: Offer Generation Easily Automated
Having completed the configuration and determination of the price, the CPQ automatically generates a professional offer. The offer contains detailed information about the configured product, its price, the technical delivery conditions, and other relevant data. This offer content is organized into a CI-conform layout. A consistent and targeted offer which is appealing to customers strengthens their trust in you and increases the likelihood of a successful transaction.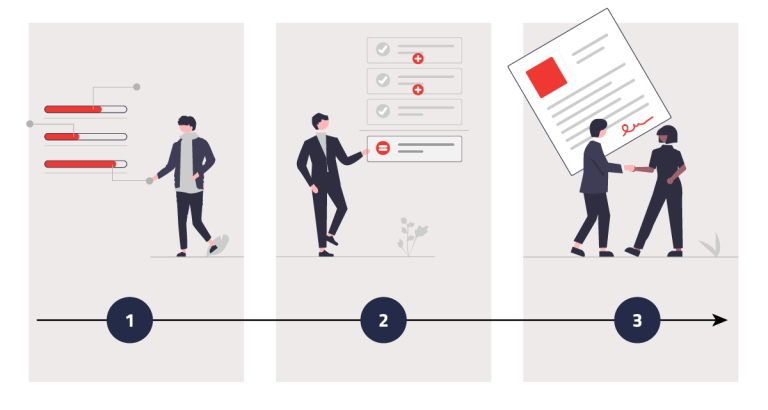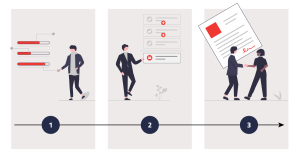 What are the Pros and Cons of a CPQ Solution?
What concrete advantages do CPQ solutions bring to the table and, at the other hand, what challenges do they have in store for companies? This is what we want to examine more carefully now.
Efficient Configuration
• Fast and exact configuration of complex and multi-variant products or services
• Avoid mistakes during the offer creation thanks to automated configuration rules
Consistent Price Determination
• Uniform price structure for all products and services
• Taking account of discounts, actions, and customer-specific pricing rules
Accelerated and Automated Processes
• Faster offer creation and automated offer generation
• Shortening the delay between request and offer for a positive customer experience
Error-free Offers
• Automated calculation avoids incorrect prices and product configurations
Support for Sales Team
• Automated processes for offer creation disburden your sales team
• Thanks to access to all relevant product information, it's easier to fulfill customer whishes
Besides Various Advantages, CPQ Software also Pose Challenges to Companies, including:
• A CPQ project means extra effort and expenses because of the initial implementation of the software into your existing IT infrastructure
• Additional costs because of software trainings for your co-workers
• Changing your established processes can be resource-consuming and strength-sapping work
• To fully exhaust all possibilities of a CPQ system, your company requires high-quality data of all products or services, since the system builds on exact, up-to-data product and pricing information for generating apt offers
PIM and CPQ: Top Combination for the Decisive Competitive Edge
A well-implemented CPQ solution provides companies selling complex and multi-variant products with a great many benefits: efficient, error-free sales processes, higher performance rates for the sales team, more positive customer experience, avoiding data redundancy – just to name a few.
All of this, however, does not click together without a consistent data foundation. And this is where PIM comes into play. As a central datahub, PIM can provide precisely this much needed data basis – a central source for all product information. The CPQ system can draw from this source to guarantee error-free product configuration and exact price calculations for offers. By combining both technologies, companies can make drastic improvements to their sales process.
The result is an efficient sales process enabling the sales team to react to customer requests in a fast and precise manner with competitive offers. This saves time and resources, granting your company the decisive business advantage for staying streets ahead of the competition!