Product Information Management
5 PIM Providers in Comparison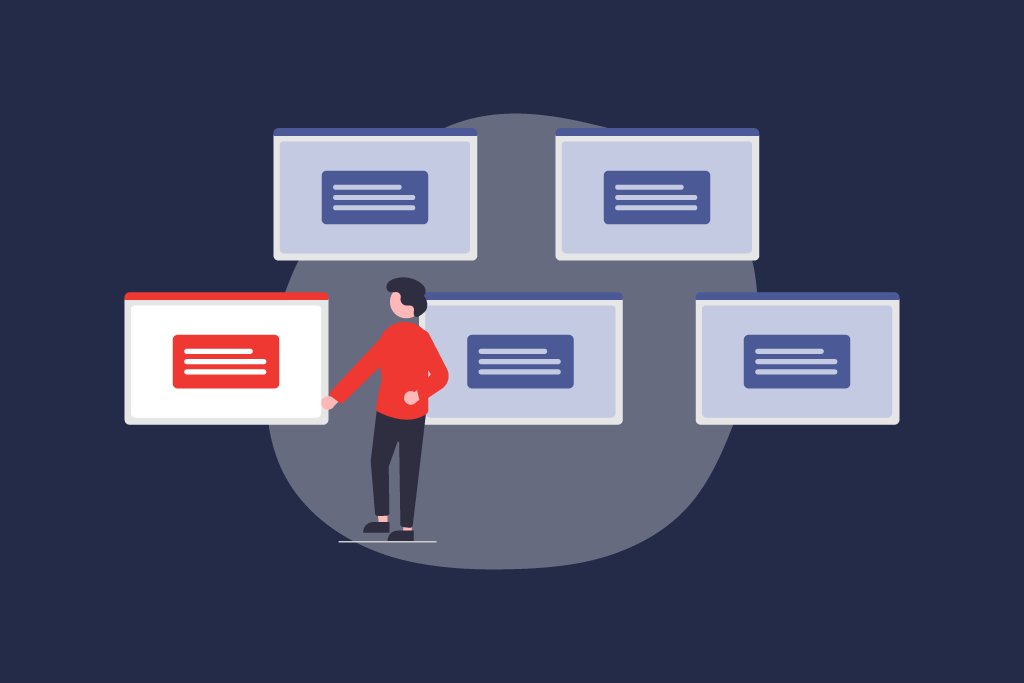 Which PIM Provider is the Right One for You?
Be it in retail or in the industries, those who want to provide their customers with a contradiction-free and convincing customer experience will find that a Product Information Management system – in short: PIM – is indispensable.
A PIM simplifies and automates all processes revolving around your product data: All product data and information is pooled centrally, refined, and, lastly, distributed to the various target channels such as online shops, online marketplaces, social media, websites, or print outlets.
This offers countless benefits to companies:
Lightning-fast access to up-to-date product information
Better time to market
Collaborative work across all corporate divisions
Correct and accurate product information
Lower product return rates
Enhanced data quality
Automated and machine-assisted translations
Resource-friendly and efficient processes
In our digital world, a PIM system is an absolute must-have for companies which want to stay streets ahead of the competition. In the field of e-commerce, the demand for PIM solutions is especially high – and where there is demand, there is also a rich supply of tools and providers. It's a true jungle of requirements, functions, and pricing models out there. Indeed, it's rather easy to lose the overview. But no worries! In today's blog entry, we've put five selected providers for PIM systems under the magnifying glass.
Akeneo: Intuitive Design in Three Editions
The PIM made by Akeneo is an open-source PIM solution which is especially suited for retailers and manufacturers. With its "Akeneo Product Information Cloud," the French company offers a compatible Software-as-a-Service solution – in short: SaaS – with an intuitive user interface. The simple interface appeals to users, in particular, who aren't much of a technophile. Over the years, Akeneo has advanced to the position of an internationally well-positioned company offering its software in three different editions: the free "Community Edition" with considerable limitations when it comes to the scope of functions, the "Growth Edition" best suited for small businesses, as well as an extensive "Enterprise Edition" for which the fees involved are determined on an individual basis.
On the positive side, Akeneo puts its focus entirely on Product Information Management instead of splitting it into numerous half-finished e-commerce solutions. The open-source PIM, however, also comes with a decisive drawback. The range of functions of the free "Community Edition" is reasonable – yet, all the exciting PIM features are only included in the costly "Enterprise Edition." Additionally, users of the open-source PIM variant are, to a large extent, left to their own devices – without expert PIM consultation or support service.
Contentserv: All-in-one Cloud Solution with Focus on Product Experience
With the so-called "Product Experience Cloud," the provider Contentserv offers its users a scalable, flexible, and user-friendly PIM solution, including Master Data Management and Digital Asset Management functions. Contentserv is a global player with a wide partner network and counts more than 300 companies across 89 countries as its customers. The "Product Experience Cloud" features besides its central data management a variety of adjustment options, a data quality function which guarantees high-quality data throughout the entire product life cycle, as well as collaboration services for data onboarding and services for exporting data. In short: Contentserv has a great set of useful functions and options to offer for strategically improving your customer's product experience on an emotional level.
It's precisely this great selection of features, however, which invites critique by some users: since it affects the user's ability to always keep an overview of the many modules, resulting in a higher degree of complexity. This makes it a bit more difficult for Contentserv users to immediately find the right functions for the given use case.
Pimcore: Open-Source PIM Solution for E-Commerce
The provider Pimcore offers an open-source software ideal for e-commerce. It's up to the users whether to work with the Pimcore PIM system on its own or in combination with Master Data Management (MDM), Digital Asset Management (DAM), Web Content Management (WCM), and/or Customer Experience Management (CXM). As a multi-channel-publishing suite, Pimcore enables you to manage and export product data and information in the form of documents, videos, text content, or images – in a simple manner with drag-and-drop.
The positive side is, once more, that the open-source version is completely free. And once again, however, the same argument as before also applies to this provider: for those who want to use the full scope of functions of the enterprise version including support based on the respective company's individual requirements, they have to dig deeper into their pockets. This is why the open-source version of Pimcore is most suitable for companies which can allocate sufficient resources to a tech-savy team with a lot of know-how for facilitating both implementation and operation of the software.
Plytix: The Easily Affordable PIM
The PIM provider Plytix introduces its PIM system as a simple solution from content people to content people, so that no IT expertise is required. Given its fair pricing model, Plytix is a good choice for SME companies in particular. The Plytix PIM is available in three different versions: the free version is suitable for small businesses which want to kiss chaotic Excel datasheets goodbye, whereas the standard version provides companies with the basis for their own Product Information Management. The pro version, in turn, is geared towards multi-channel publishing, equipping growing companies with all necessary PIM functions.
With the system made by Plytix, you receive a simple yet still comprehensive range of functions for creating and managing product catalogs, multi-channel sales, and central data management. Since Plytix is still a young player on the PIM market, however, some functions still need some finishing touches. For this reason, it may not be the optimal choice for large enterprises with complex product assortments.
eggheads: High-performance Standard Software Made to Measure for Your Needs
Where there is a requirement, there is a way! That is our credo when it comes to our customer's needs directed at our PIM system. Thanks to our generic data model, we can map any product assortment. Accordingly, our system, eggheads Suite, is suitable for both retailers and manufacturers alike, regardless of your sector – be it e-commerce, tourism or tour operator, or the industries. In short: our system adjusts to your requirements, not the other way around. Benefit from the features of a standard software.
eggheads Suite also shines when it comes to the scope of functions:
PIM, MDM, DAM, and print publishing functions
Simple import and export of product data
Integrated workflows for automated business processes and team-based collaboration
User-defined multi-channel data model for designing channel-specific experiences
Data Quality Management
Bulk editing and search functions
Web client
Our PIM system, eggheads Suite, is available as a SaaS or On-Premises solution. The pricing model is centered around your individual requirements and needs concerning both functions and implementation. Especially when it comes to the software implementation and onboarding, we eggheads know no limits. Be it full-service or a do-it-yourself project, we make it happen.
The Agony of PIM Choice
You know the saying: with great choice comes great responsibility – the agony of choice. The selection process of the right provider for your PIM system, too, is far from easy. In order to make the correct choice here, you need to have, before anything else, a clear concept of your requirements. Subsequently, you should analyze this or that PIM system more closely and enter into contact with providers. In this article, we've compiled a small selection of PIM systems from different providers which are most suitable for different requirements. Naturally, the market is much more extensive. If you're looking for a more comprehensive overview, why not pay a visit to the popular PIM comparison portals such as OMR Reviews, Capterra, or GetApp?
While you're already here, however, why not have a look at the PIM system developed by eggheads? In an individualized demo show, our product experts demonstrate to you the highlights of our system – for free and without commitments on your end. Throughout, we will address the requirements you have for your future PIM system in great detail. What are you still waiting for? Make an appointment for your personal demo now.