Digitalization
Digital Customer Experience: the Success Booster in Online Retail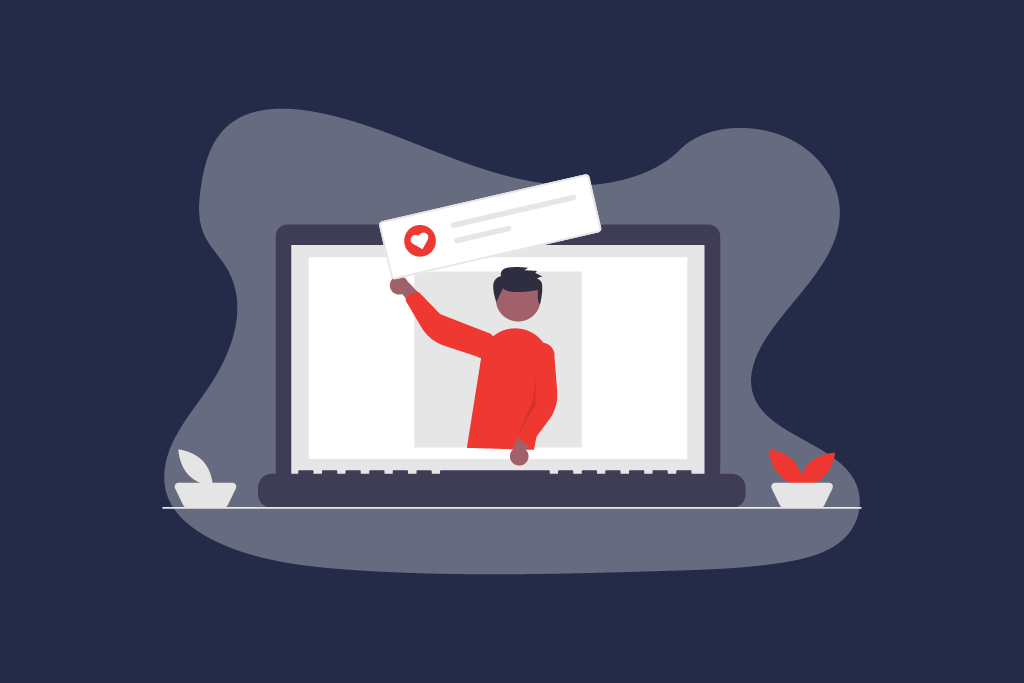 Digital Customer Experience Management as a Clear Competitive Advantage
The e-commerce industry is booming now as then and the competition for customers is getting tougher by the day. Satisfying their expectations is no longer enough, it's about surpassing them. No wonder that more and more budget is flowing into Online Marketing – the question is whether or not this is truly the best course of action.
The continuous advancement of digitalization also renders the experience your customers make with your brand via digital channels more important. In short: If you want to be successful, you must absolutely guarantee for a magnificent digital experience for your customers – and that's what Digital Customer Experience is all about. Thanks to Digital Customer Experience Management, commonly abbreviated as DCXM, you can optimize the experience your customers make in digital channels. So far so good. Yet, how exactly does this concept unfold and contribute to your company's marketing strategy? Find out in this blog entry.
💡 What is Digital Customer Experience?
Digital Customer Experience encompasses all experience which customers make during the digital interaction with your brand and company. This includes all impressions and experiences which (potential) customers gather throughout all steps of their Customer Journey across all digital touchpoints.
The success of a company can be determined with key performance indicators, in particular the customer satisfaction rate. The best prices, technologies, and assortments alone do not exhaust all factors relevant for securing your competitive edge. This is why the concept of "customer experience" has been gaining in significance throughout the last few years as means for improving customer retention and satisfaction. If customers are thoroughly satisfied as they travel through the steps of the Customer Journey, the probability rises that they'll opt for your brand again in the future. Experience proves: Consumers value the digital experience higher than the price when it comes to the purchasing decision.
What challenges come with Digital Customer Experience?
The ever-advancing digitalization creates more and more possibilities for optimizing your customer's experience, regardless of what touchpoints are required. Be it content for social media or the functions of an online shop. The central challenge is to optimize all touchpoints relevant to the Customer Journey in order to create a consistent brand presence for users. This way, they'll take a liking in interacting with both your company and brand.
After all, it's the positive experience on digital platforms that turns users into loyal fans. For your company, this means: sustainable customer retention, better customer lifetime value, higher sales, and corporate growth. To that end, it's all the more important that you have automated the online experience to flow smoothly, intuitively, functionally, and memorably in order to get your customers hooked. This is where the great potential of the ideal Digital Customer Experience lies – at the same time, however, it also poses an equally great challenge to many companies.
Are there differences in the B2B and B2C market?
Who would've guessed? 87 percent of all consumers do no longer compare the brand experience in comparison to your direct competitors but superior DCX champions such as Amazon, Netflix, and PayPal. For this reason, you shouldn't draw a strict distinction between B2B and B2C when it comes to Digital Customer Experience. After all, people who make decisions in B2B companies are usually also users on the aforementioned platforms and may very well be already used to the digital B2C experience which comes with their services. Which is why they'll be influenced in their expectations accordingly. As a result, you should put your focus on optimized digital touchpoints in the B2B sector, too, when it comes to strengthening the relationship to your customers and inspiring potential target groups – even if the measures to do so may differ between the B2B and B2C sector.
What are the objectives of Digital Customer Experience?
With the help of the implementation of a DCX strategy, both B2B and B2C-oriented companies can accomplish various qualitative and quantitative objectives. Central quantitative goals which will give your company a boost include:
Expanding your digital customer acquisition
Securing new income sources
Increasing sales
Qualitative objectives such as gaining and retaining new customers or even getting new employees on board, too, have a positive impact on your corporate success.
💡 "Being world class in both customer experience and operations will allow us to grow faster and deliver even higher service levels." (Bezos 1998)
As early as 1998, Amazon founder Jeff Bezos has already capitalized upon the elementary importance of the right combination of customer experience, new technologies, and first-class marketing when it comes to gaining the competitive edge. By keeping this mindset alive in the company, by continuing to dish out new customer-oriented business models on the markets, and by always being quick to react to current developments, Amazon has grown to what it is today.
How can a DCX strategy be implemented in companies?
To establish a DCX strategy in a company, the first thing to do as part of the Digital Customer Experience Management is to analyze the current as-is situation: Which digital channels are currently being provided with what kind of content? What functions do your users need to navigate and utilize your website for a smooth solution to their use cases? How good is your networking as far as channels are concerned? What expectations do your users have concerning the services you provide?
Digital Customer Experience Management is what constitutes your access to the digital world and the key to your customers heart. DCXM provides you with a solution to identify, organize, and actively shape the needs and expectations of your customers.
The starting point is to bring together your internal infrastructure, including all intersection nodes with external stakeholders, and unify isolated data pools. Only a collaborative and consistent basis for all data about products and customers allows you to design a target-group-oriented approach with matching product recommendations on all touchpoints. The objective is to never divert from concentrating your focus on the needs of your customers and to keep monitoring the progress for further optimization. The better your understanding of the consumer, the higher you can boost the satisfaction rate, optimize customer experience, and secure your relationship to your customers in a sustainable manner.
Good Product Experience is the Basis for Optimal Customer Experience
You may have already experienced this: You're having an awesome digital experience with a brand – at every touchpoint of your Customer Journey. You like the product, the product images look promising – so you put it straight into the shopping bin and select your payment method! However, after the product has been delivered to you, you quickly came to the realization that reality looks and feels much different from what you had imagined and expected. The consequence: you're disappointed. To guarantee an optimal customer experience, there's one thing we should never forget: the product, together with the product experience.
Bring the following to your mind: The purchasing decision of a customer isn't solely based on the product itself, but also the product information utilized to present it, e.g. product descriptions, reviews, videos, and images. An interconnected Customer Journey offers your customer the right product information at any target platform for a comfy and secure brand experience. It's all about meeting your customers on their own ground, at the right time and at the right step of their Customer Journey, supplying them with just the right content they need for their current situation. Inconsistent product data, on the other hand, translates into frustration and leaves a dent in your customer loyalty which, in turn, negatively impacts your customer retention rate.
A PXM solution supports you in organizing your product data and distributing it to the relevant channels with personalized content in the right use case context.
Your Data is Decisive
Companies which make their transition to the digital world to upgrade their entire product experience – as the basis for better customer experience – in the manner already outlined above will simultaneously lay out the foundation for further corporate growth spurts.
To exhaust all possibilities presenting themselves to the max and to put things into good use to boost your own company's sales can, indeed, be a though challenge. In order for everything to flow as smoothly as possible, you'll need consistent data from a "single source of truth" – a central spot where all data is pooled together. If your data is spread over all sorts of applications such as Excel tables, Word documents, or PDF files, you may quickly succumb to the data chaos – which, in turn, will eat into your resources and time.
In the process, a strong and experienced partner can prove to be of valuable help to you during the implementation of a PIM system. This involves, for example, getting rid of potential obstacles when cleaning up the product data chaos, or setting up the digital Product Data Management and stakeholder management. Such a partner has the right software, is well-versed in your business sector, and also brings broad and battle-tested knowledge to the table. With a structured implementation process and a high quality standard, eggheads has earned an excellent reputation in the field.
Your Software for Digital Customer Experience
We're always happy to demonstrate to you how our software can support you in getting a firm grip on your data, elevating your customer's product and purchasing experience to the next level. How about making an appointment with us for a free demo tour with no commitments on your end!