Product Communications
BMEcat – A Universal Exchange Format for Your Product Data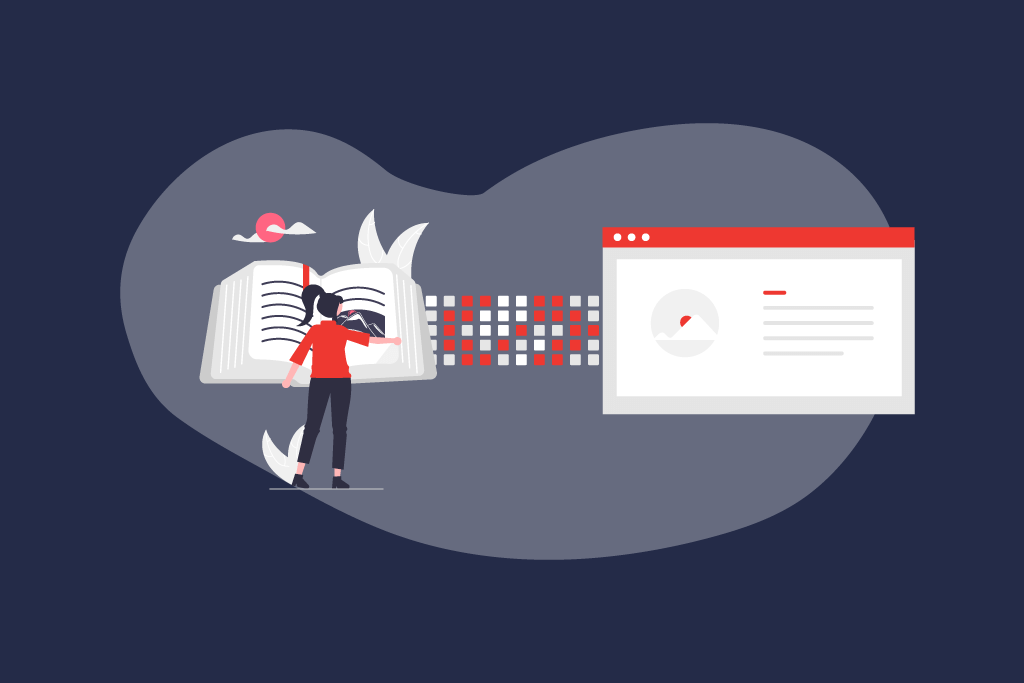 BMEcat Standard – For the Successful Exchange of Catalog Data
In the times of ever-evolving digitization, digital standards for date exchange have long become indispensable. After all, it's crucial for efficient product management that data can be quickly transferred back and forth between various software systems. Digital standards are a good method for realizing an uncomplicated processing of all corporate data.
What is BMEcat?
BMEcat is a standardized format for the exchange of catalog data pooled together in electronic catalogs (so-called e-catalogs) between supplier and customer. It's primarily used in the B2B sector, independently of the industry. The BMEcat format supports manufacturers and wholesale retailers in supplying the e-procurement systems of their customers with standardized electronic product catalogs. Those who don't use an exchange format are, instead, required to create all product data manually in their system or typing it out manually by using print catalogs or excel sheets as a basis. Sounds tedious, doesn't it? BMEcat takes care of all this for you. In doing so, it shifts the focus to the optimal searchability and findability of one's own products in the recipients' software systems while also making them stick out against the competition.
However, what even does the concept BMEcat stand for? In 1999, the Fraunhofer Institute (German Industrial Engineering IAO in Stuttgart) developed the BMEcat catalog version 1.0 in collaboration with Duisburg-Essen University. Two years later in 2001, the German Federation BME for Materials Management, Sales, and Logistics (Bundesverband Materialwirtschaft, Einkauf und Logistik e. V.) developed the more advanced version 1.2 of this BMEcat standard for electronic product catalogs. No more than five years later in 2005, finally, the most recent version of BMEcat was released, regarded as state-of-the-art by industries and experts to this day.
How does BMEcat work?
The BMEcat format is a normative description for the structure of XML files (Extensible Markup Language). This means: BMEcat determines the structure for the transfer of digital data. Based on this, software which can interpret the standard is able to automatically process all data, store received information about orderable products, and may itself also provide this information on demand to connected systems.
In addition to properties, prices and order-specific data, a BMEcat file often contains a tree-like structure of product groups to which the articles contained in the data delivery are assigned. The information can be either generally valid or recipient-specific.
Since 2005, committees concerned with e-catalogs have been privileging BMEcat as their standard format. In particular, this includes industrial bodies which develop classification standards for norming product data transfer. Paradigm examples in the area of Germany, Switzerland, and Austria are ECLASS, ETIM, and profiCl@ss, as well as the XML format developed by ARGE Neue Medien (which is itself based on the ETIM standard). Your country and industry may also employ other standards and norms such as UNSPSC etc.
What benefits does BMEcat offer?
BMEcat stands for a well-structured and optimized basis for data exchange across your entire product-data-related supply chain. The biggest advantage is the enormous time save when supplying e-procurement systems with standardized e-catalogs for customers. Besides this, however, BMEcat still has much more to offer:
Quick and secure data transfers
Freely configurable mapping for products and services
Generate multi-lingual catalogs out of a single document
Optimize all procurement and sales processes
Translatability and compatibility with related classifications such as ECLASS, ETIM, and UNSPSC
Industry-independent standard for data exchange well-established in regions such as German, Switzerland, and Austria
Support for BMEcat catalog creation and design directly in software solutions
BMEcat, Data Quality, and PIM Systems
PIM systems (PIM = Product Information Management) are utilized by companies as their central datahub. With a PIM, all data is pooled at a central spot, managed centrally, and then distributed into the various market and sales channels. PIM systems guarantee well-maintained product data and high data quality. Quality of data here primarily means complete information and valid values for technical specifications. Product data can be mapped onto any format based on the requirements of the respective publication platform. This way, you can set up the active transformation from a BMTcat file or into a BMEcat file based on classification standards such as ETIM or ECLASS with relative ease – as a default export method in your PIM system.
As part of the process, the export collects all data and information required for creating a valid BMEcat file. The PIM system here provides the additional function of data quality assurance and structured distribution, including the actual classification procedure of the relevant data. Finally, a BMEcat file is generated in a fully automated manner and sent directly to the recipient system. In other words, you don't need additional third-party software for parsing your data into the BMEcat format. PIM comes with the benefit of carrying out the data management and the mapping to e-catalogs within one and the same system, allowing you to switch between the relevant software modules at the click of a button. Accordingly, you also benefit from only having to maintain a single, all-encompassing data source. Equipped with this, you can kiss redundant data maintenance across multiple systems goodbye. During each and every export, the validity of the current data foundation is checked automatically thanks to the standards and classifications, hereby reducing the room for error to the minimum.
We eggheads made good use of the free configurability of exports as one of the functions of eggheads Suite and developed a universally applicable BMEcat export. Users can adjust it to their own individualized data model in a do-it-yourself manner – or make use of your support services and benefit from our expertise for doing so. After the initial setup, you've got a fully automated digital data transfer method at your disposal. Your product information is distributed directly to recipient systems – in a simple, efficient, and time-saving manner.
BMEcat or related classification topics are on your current agenda? If so, feel free to shoot us a mail and let's have a look together at how we may be of help when it comes to mastering your challenges.