ECC WEB TALKS
The Future of Product Information Management: AI Innovations for Higher Efficiency and Sales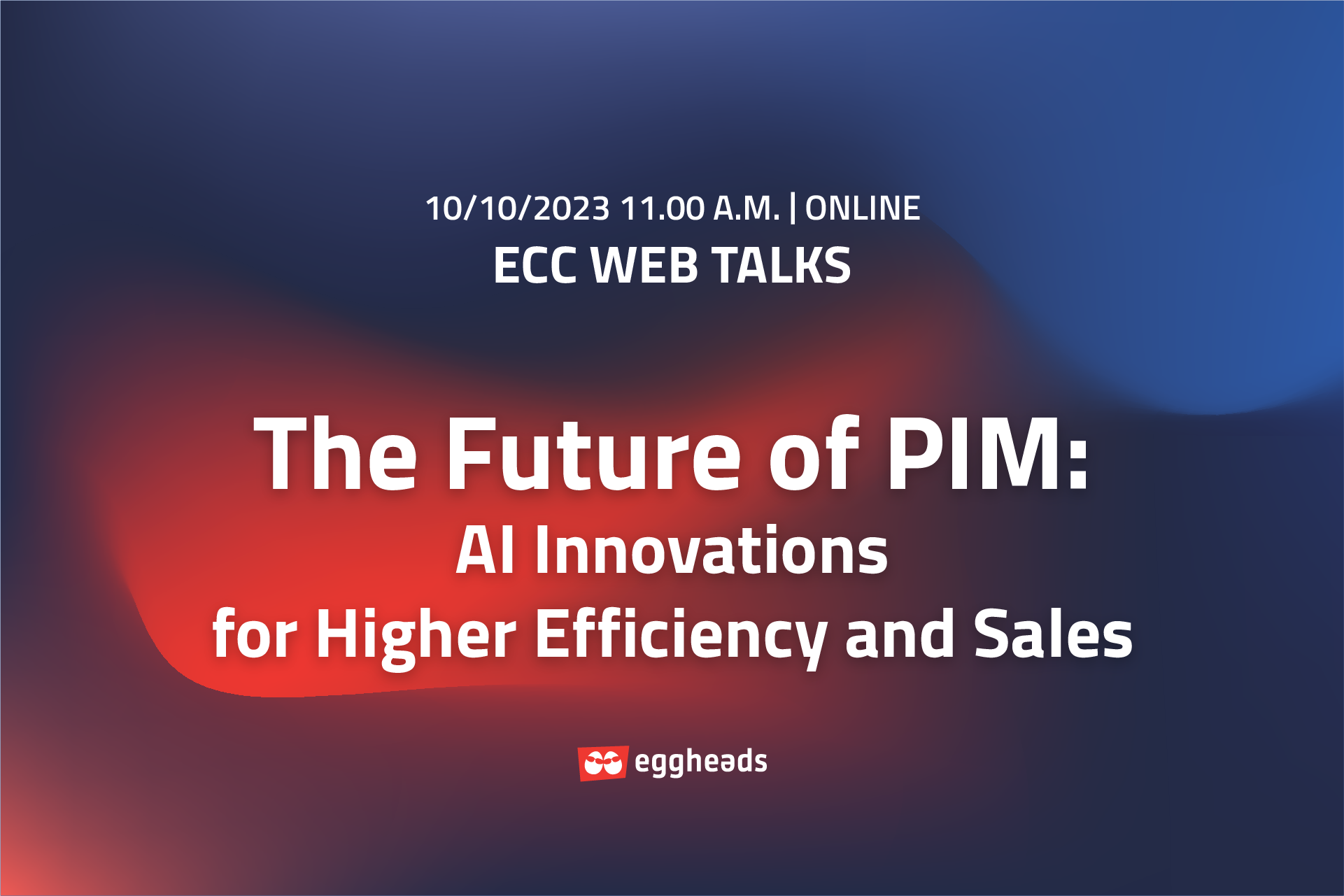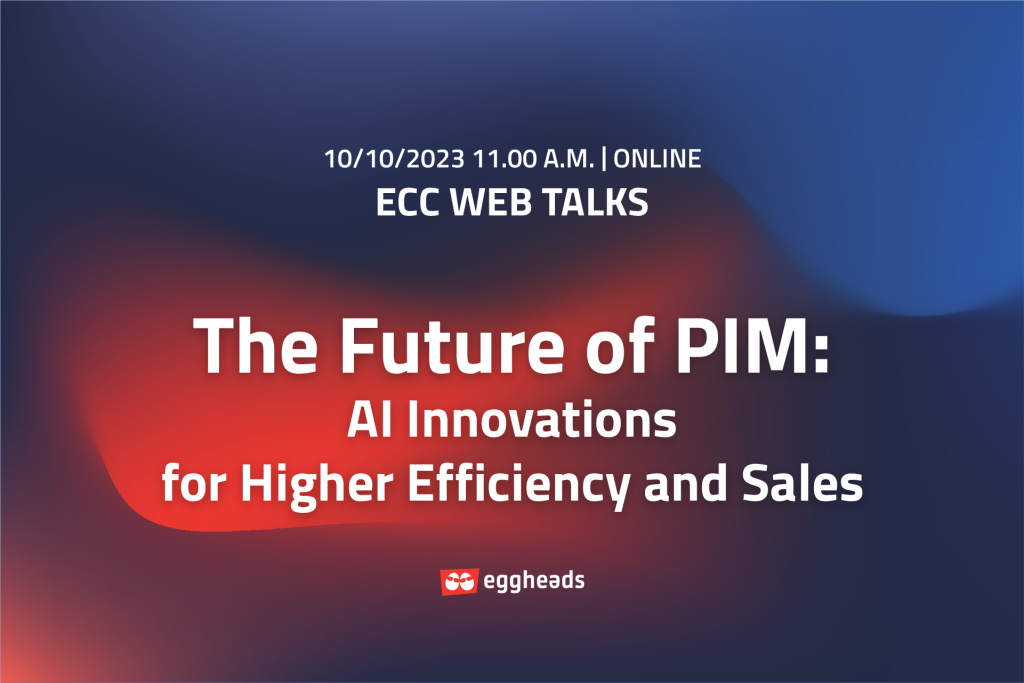 ECC WEB TALK on 10.10.2023
More and more AI solutions are entering the market: But what is behind the current AI trends like ChatGPT and co? Did you hear of Large Language Models already? What significance does this have for your business? And how can you mobilize its benefits for your product data processes? In this ECC WEB TALK Session, Eric Dreyer, Head of Product Management & Quality at eggheads, and his colleague Dr. Kai Frerich, Software Developer & AI Expert, will give you an overview of this topic and deliver the answers to these questions.
A quick glance at the theory: How do Large Language Models function?
From classifications to image optimization: What can AI contribute to a PIM system environment?
Insights into the eggheads innovation development: Implementing AI use cases in PIM.
Sign up now on the ECC website for the WEB TALK on 10.10.2023, 10:00 – 10:45.
Note: Please note that this event aims at a German-speaking audience.